Gold Star Is A Great Franchise Opportunity For Women Entrepreneurs
Unique brand has a long history of women-owned locations whose operational success is supported by constant innovation alongside legendary support
Vera David's Gold Star restaurant franchise is more than a business she owns. It's where her multigenerational family has found financial independence, and where she has honed her business skills.
For more than 30 years, she has been around the Gold Star brand, first as the child of owners, and then as an operator herself after she turned 18. Here's why she wanted to be a part of the business, and how she has grown her involvement over the years.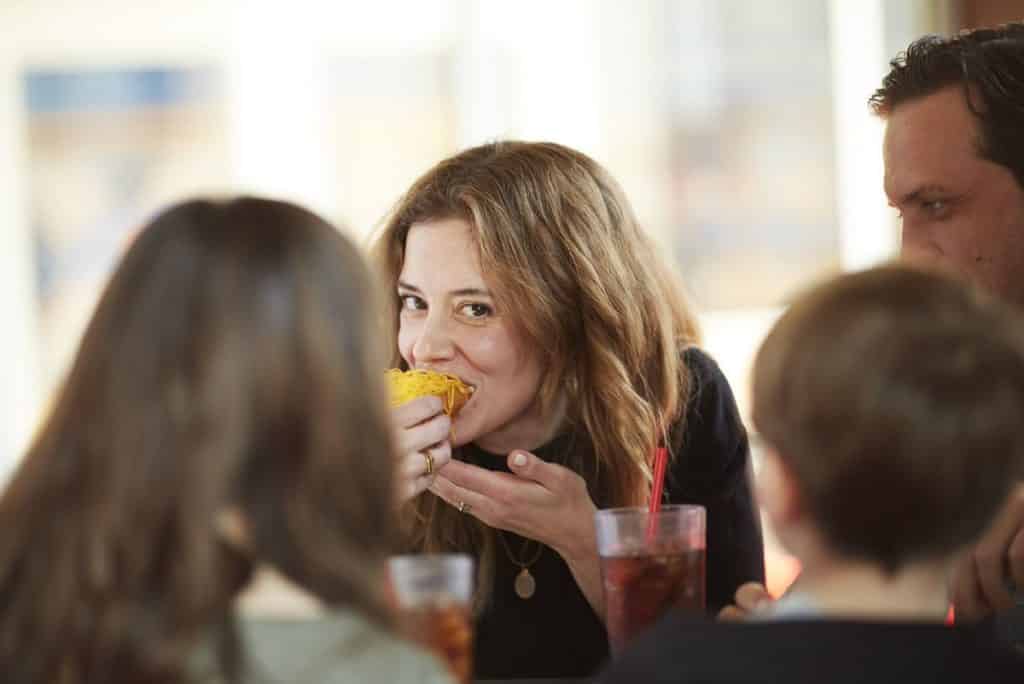 When did you start out with Gold Star?
My father got into it with his family, and then my mother became involved. Soon us kids were around there as well. I took over a store that we owned when I was 18, after school, and we still have that store. We also are partners in another store, and so I work with my mother, my uncle and my sister still.
Is this a good business for a woman who is looking for a restaurant franchise?
It's great. The corporate team is very involved in every aspect of the operation, and they have been since the founding. These were immigrants who began their own company, and their goal was for them, their families and other relatives who were coming to the United States to have the opportunity to own their own business. It's a family company, and that is something I believe a lot of women will be drawn to. If I go to any of the restaurants around here, I'm likely to run into a cousin and that's pretty cool.
A major redesign is rolling out alongside a new operational and training system, PlayerLync. What does that say about Gold Star's willingness to innovate?
PlayerLync is changing how we train; you can show an employee how something is to be done, then show the video to support that. It is hugely helpful in training them properly and helping them get up to speed faster. And it also has many features for managers and owners that will help us save time and money.
And the redesign is beautiful. We are in line, as one of my locations is very old — it was the second Gold Star to open and is still going strong. I think it's going to be beautiful, and our longtime customers, as well as new ones, are going to love it.
I also want to mention the menu. When we started out, we were known for our burgers, and so it's great to bring those back in a big way. The salads are very good as well. We are known for our Cincinnati chili, of course, and always will be, but it's great to have these new additions.
Gold Star Chili is on the move. We are expanding outward from our Cincinnati roots and looking for enthusiastic franchise partners who want to bring our amazing chili and other delicious menu items, as well as our legendary customer service, to their communities. Ready to learn more?
Learn more about the Gold Star Chili franchise opportunity
For in-depth details about how to become a Gold Star Chili franchise owner, download our Free Franchise Opportunity Report. You can also learn more by visiting our research pages.