Meet The Gold Star Franchise Executive Team
Experienced professionals stand ready to help franchise owners succeed
---
Roger David, President & CEO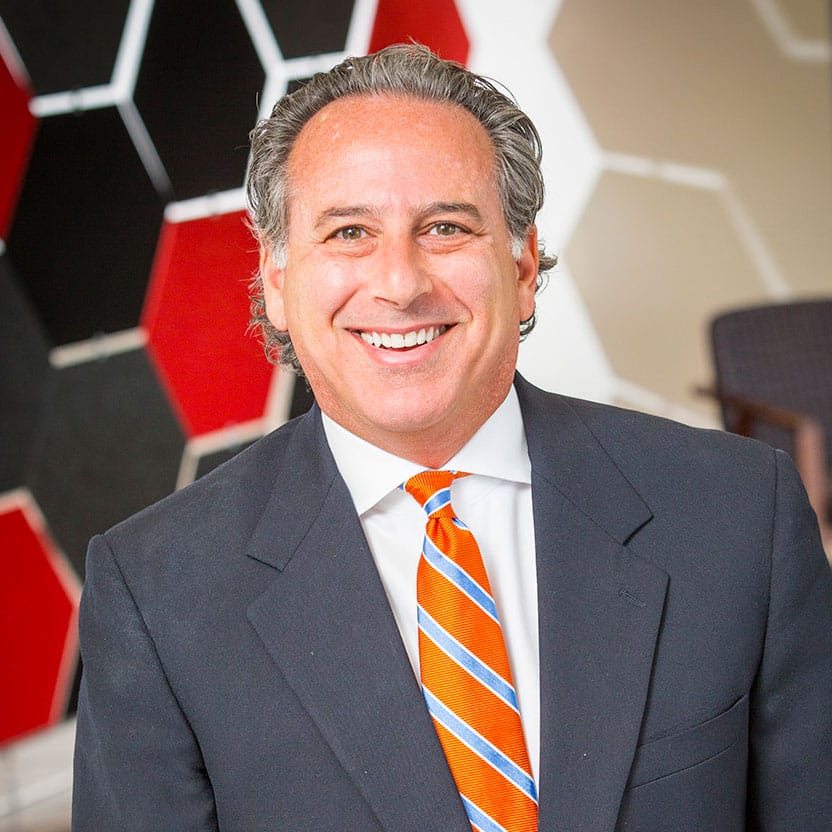 Roger David started his career at Gold Star as a dishwasher and now leads the organization that boasts two iconic brands in its portfolio as President and CEO of GSR Brands, the parent organization and franchisor of two successful brands: Gold Star and Tom & Chee. David oversees a team of dedicated professionals working to continue building the Gold Star brand that the first generation of his family began more than 50 years ago. Since being named president and CEO in 2015, David has expanded the business to include Tom & Chee, the famous grilled cheese melts and soup restaurant chain that rocketed to stardom thanks to a successful appearance on ABC's Shark Tank, and the creation of GSR Brands.
Under his leadership, Gold Star has completed strategic updates to all areas of its business in order to drive success and growth for the next 50 years and beyond. A $25 million investment translated into a new restaurant look, menu and guest experience for its 80+ locations throughout Ohio, Indiana and Kentucky. David believes restaurant brands are built table side and has advanced the company's training and development efforts, as well as a deliberate investment into facility efficiencies in order to build environmentally-friendly restaurants, which pays off for franchise owners who are realizing improvements in labor costs, energy usage and employee productivity.
---
James Conover, CMA, Chief Financial Officer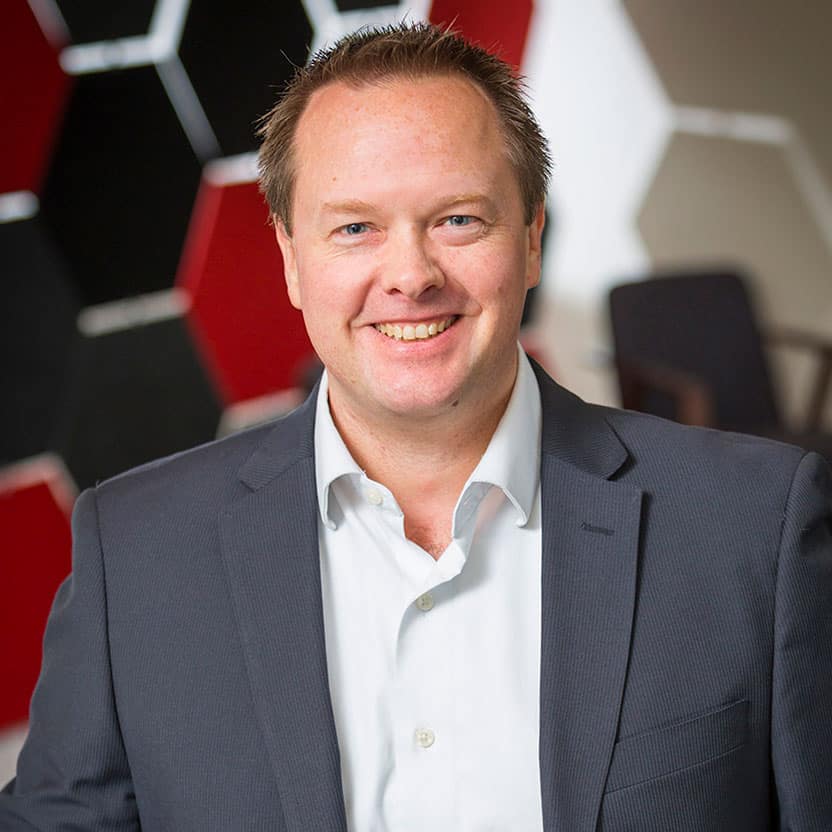 Driving the financial success and planning for the future of Gold Star is at the heart of everything James Conover, CMA, does. Conover directs all aspects of financial activities for GSR Brands and its two flagship brands, Gold Star and Tom & Chee, overseeing all accounting, financing, treasury, budgeting, audit, tax, reporting and insurance activities for both brands.
He is well-versed in topics surrounding franchisee financing and accounting for franchise brands. For James, the key to Gold Star's success is craveable food and a simple operations model designed for franchisee success.
---
David Mayerik, Vice President of Operations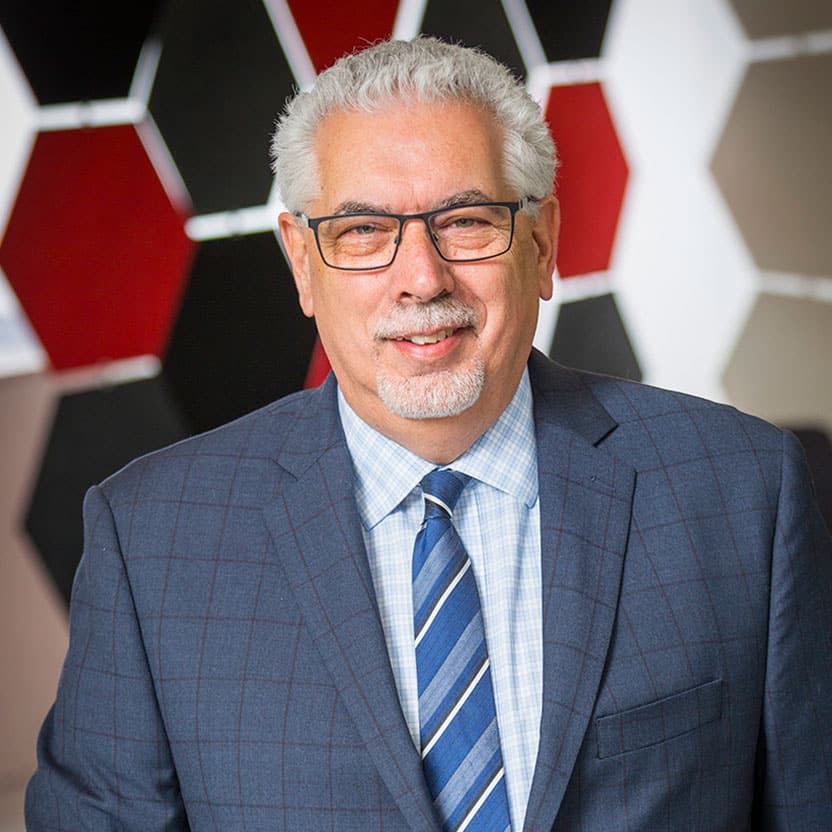 Weaving Gold Star's brand promise — "make you feel like family" — through every operational task at the company is Mayerik's top priority.
Taking a cue from Gold Star's four founding brothers' mission to live in a hospitable world and treat everyone like family, Mayerik is responsible for operating the franchise portion of the business with a solid, innovative business approach while making sure that each franchise owner feels like a part of the family, now in its second generation of leadership.
Mayerik has spent the last 17 years at GSR Brands ensuring brand compliance in all facets of operations to drive profitability of the brand financial model, leading a strong team of operations professionals to achieve goals and ensure the brand service promise is being delivered by each team member among 70+ restaurants owned and operated by more than 30 franchise owners.
---
Lynn Johnson, Human Resources Director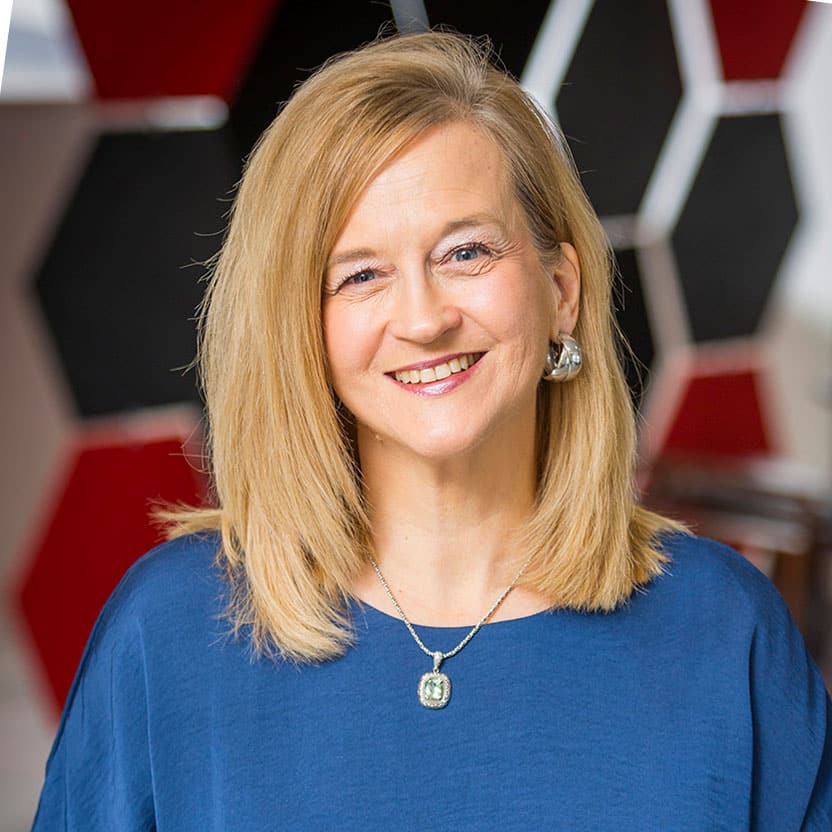 Johnson is an HR professional focused on strategic solutions to drive improvement for business growth at GSR Brands. She has experience in change management, positioning and engaging culture through corporate evolution. She leads all human resources activities and serves as Strategic Business Partner to the Gold Star franchise executive team, working to shape and drive the business strategy across all departments on both brands. Her work is helping shape the business strategy to grow both brands in the region and beyond.
Prior to joining the Gold Star family, Johnson held senior HR roles in several organizations, gaining broad experience in associate relations, engagement strategies and analytics, organizational development, change management and communications, and product education. She designed extensive manager tools and training for improvement across a broad spectrum of topics including customer experience, business analysis, leadership and management skills and onboarding. She is a Lean Six Sigma Black Belt, receiving certification in March 2018.
---
Samir Daoud, CFE, Franchise Development Director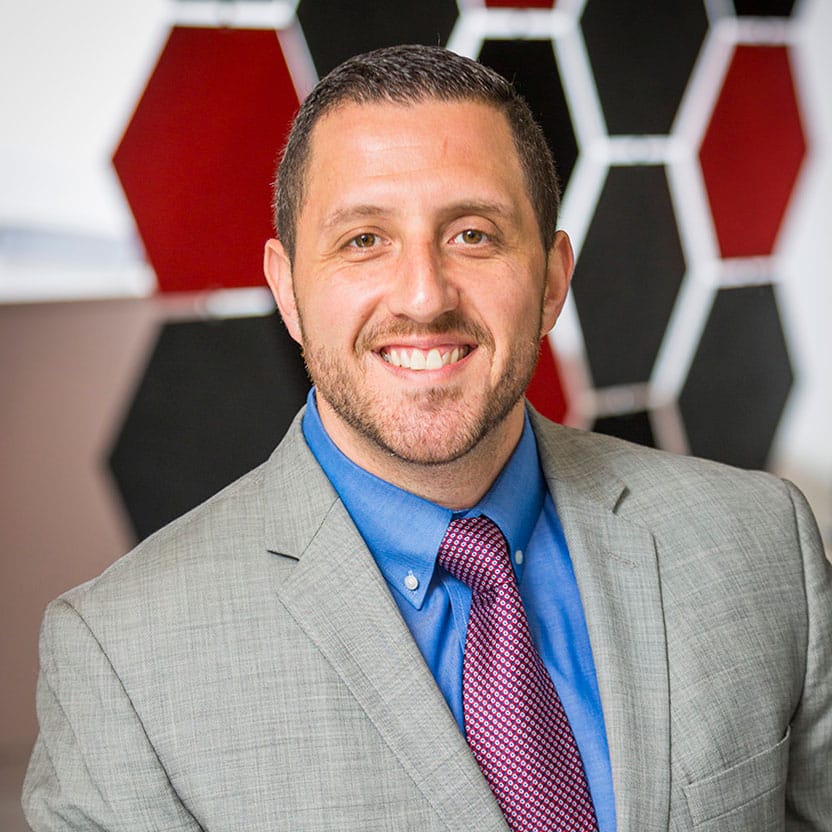 Each franchisee's success is the No. 1 priority for Daoud in his role as franchise director for GSR Brands. It's only fitting that he leads this department: He started out on the other side as a franchisee for the brand, and over the last 12 years has worked as an owner-operator and retail manager before transitioning to a role where he manages current and future franchisees.
As retail sales manager, he was able to increase market and product growth through expansion in Gold Star's retail product line, distributors and outlets. In 2015, he transitioned to franchise development and now focuses on driving results through the company's strategic growth plans by assisting new and current franchisees establish and achieve their goals. He is responsible for attracting new franchisees, prospecting and qualifying new and existing franchisees, onboarding, and leveraging internal CRM systems to track progress. He also manages current franchisees and their agreements with the brand, lease negotiations on behalf of franchisees, restaurant operations, developing customer relationship strategies with franchisees and assisting with exit strategies when needed.
---
Jamie Pollard, Marketing Manager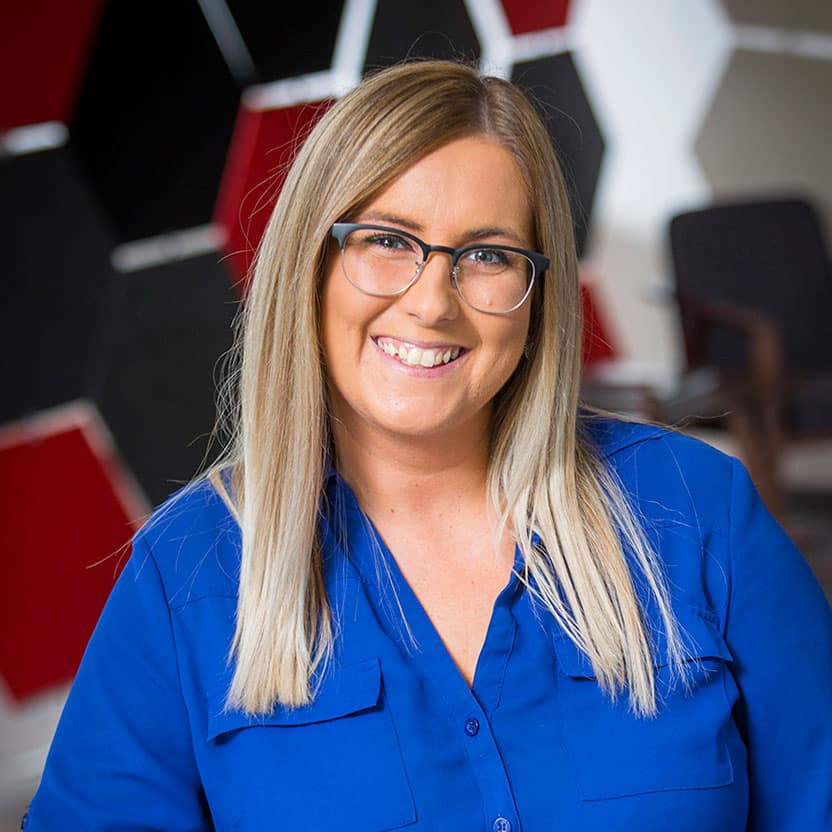 Pollard started her career at Gold Star as a server while working her way to a college degree, where she found value in a company where everyone is passionate about what they do and treat each other as one big family.
Now as Field Marketing Manager, Pollard leads a team dedicated to ensuring the success of each franchise owner by developing and managing all local marketing activities for Gold Star and Tom & Chee locations, as well as brand promotions. Her work includes overseeing internal and external teams developing brand strategy, creative and tactics to drive sales in marketing, advertising, public relations and social media. She supports each of Gold Star's 70+ locations with local store marketing initiatives aimed at raising awareness around store openings, as well as ongoing marketing support for franchisees.
GSR Brands is committed to giving back to the communities that support its brands, and Pollard brings that commitment to life by overseeing charitable giving programs with area schools and nonprofit organizations, including the company's very successful National Chili Day celebration to benefit local food banks in the region.
---
Jenny Rachford, Franchise Development Coordinator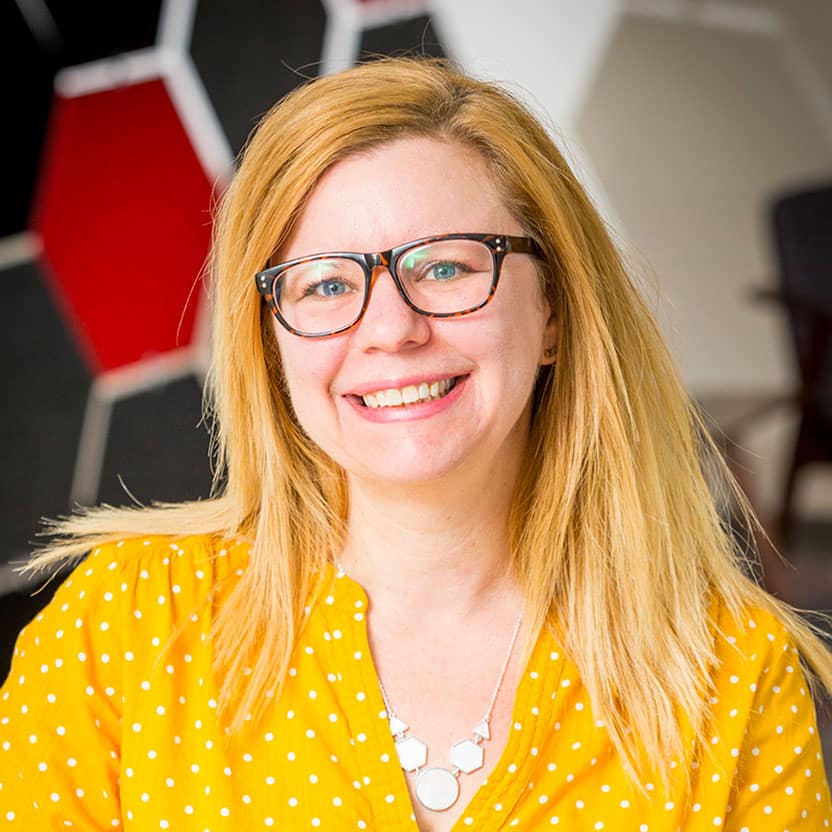 Rachford has a deep love for all things cheesy, and her experience backs it up. As co-founder of the nationally recognized brand, Tom & Chee, Rachford spent plenty of time promoting the cheese love on behalf of the brand. After Tom & Chee transitioned to the GSR Brands family, Rachford moved to her current role of franchise development coordinator. She is often the first face that prospective franchisees know when they explore Gold Star and Tom & Chee franchise opportunities, managing initial incoming franchisee and resale requests. She also coordinates and plans site selection activities, assists with real estate process and development, and maintains the brands' updated franchise disclosure document and franchisee files.
Rachford is an active brand ambassador, involved in multiple public relations activities. She is an expert at building relationships with teams, clients and partners and can speak to the value community engagement and involvement plays in a restaurant's success.
An experienced management team has franchise owners' backs all day, every day. Wondering what else we have to offer? Click here and we'll send over some detailed information and arrange a call so we can answer any questions you have.
---
Jessica George, Vice President of Marketing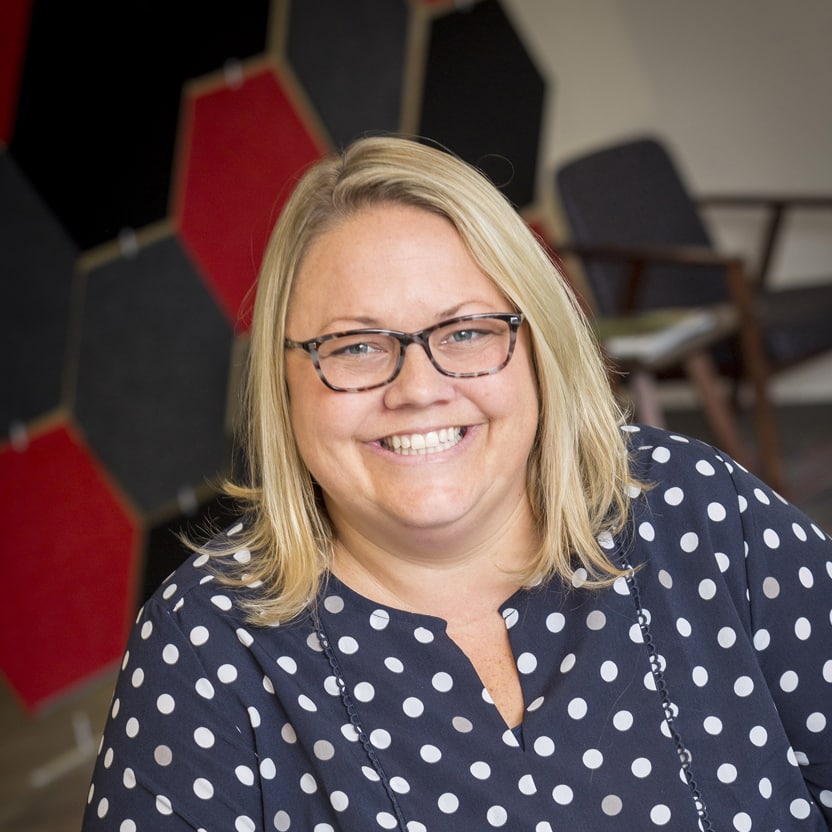 After almost 20 years building brand strategy, marketing and strategic communications plans for companies of all sizes, Jessica George joined GSR Brands to oversee the team planning, developing and executing all marketing and communications initiatives across its portfolio of companies in order to hit and exceed critical business objectives. She works to ensure the voice of the consumer echoes across the corporate organization and to every company-owned and franchise restaurant to guarantee each restaurant delivers on GSR Brands' vision to live in a more hospitable world and treat each guest like family.
Prior to joining GSR Brands, Jessica held C-suite and senior leadership roles at successful marketing agencies where she was charged with agency strategy and operations, led strategy for clients, and built a word-of-mouth marketing line of business from the ground up. She has extensive experience marketing food service and restaurant clients for brands such as Long John Silver's, Wendy's, Papa John's, Red Robin and T. Marzetti – to name a few. She's lent her leadership and expertise across a variety of undertakings for brands, including go-to-market strategy, brand positioning and promise development, word-of-mouth-marketing strategy and activation. Jessica holds a bachelor of science degree in journalism from Ohio University.