Turn Your Foodie Hobby into a Career: Own a Chili Franchise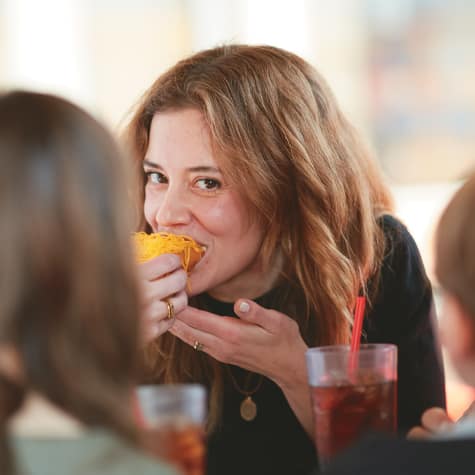 If you have a passion for food, take it to the next level. Check out how you can turn your foodie passion into a career as a franchise owner.
FOR THE LOVE OF FOOD
Everyone knows the old adage: if you do what you love and love what you do, you'll never work a day in your life. It is everyone's dream to parlay a passion into a lucrative career. For diehard foodies, this often translates into a career in the restaurant industry. Foodies are defined by their love of cuisine, not necessarily their cooking skills, and you don't need to be a chef to live the dream. A foodie hobby can easily translate into a successful restaurant enterprise with the right combination of ambition, vision, determination, and a dedicated support system to fill in the gaps where you may lack experience.
Foodies are passionate about food. We are up to date on the latest local delicacies and traditional favorites, we research far-flung ingredients and innovative preparation methods, and brainstorm ideas on how to improve recipes or best cater to the hungry masses. Translating this passion into a lucrative business is a win-win for both the foodies and the customers you will serve.
CHOOSE A NICHE
There is a whole world of different types of cuisine, so you would do well to narrow your scope, both to appeal to customers among a barrage of dining options and to help your bottom line. What flavors or styles are lacking in your area? What is wildly popular? What styles might you have a background in or special affinity for? Consider the type of restaurant you plan to open, be it fine dining, fast-casual, a grab-and-go lunch spot, etc. The style of cuisine may dictate the restaurant type, or vice-versa.
FORMULATE A PLAN
Writing a restaurant business plan doesn't have to be an overwhelming process. Once you have identified a few key factors and goals, with a little creativity and dedication, it basically writes itself. While there is no set length for a restaurant business plan, keep in mind that it's best to keep it concise and engaging while relaying as much information as possible to give potential lenders or investors confidence in your vision. Here is the opportunity to let your passion shine.
Your plan should include answers to questions like: What types of food do you want to serve? Who are your competitors, and what makes you stand apart? What resources will your restaurant require, and how will you turn a profit?
These questions (and your answers to them) will help you narrow your focus on a chosen market, consider the potential of your overall plan and address any challenges you may not have previously considered. You want to accentuate the positive while acknowledging any challenges your business may encounter and how you will address them along the way. A well-thought-out business plan can set you up for success.
PARTNER WITH A WINNING FRANCHISE
Whether you are an established restauranteur or a big dreamer with a diehard foodie hobby, opening your new restaurant with an established brand allows you to skip a lot of the legwork that independent owners must face on their own. Franchise restaurants have developed a menu, design, and business model to help ensure the success of all their franchisees as well as the brand as a whole.
When you buy into a franchise, you benefit from the recognition, training, marketing support, and operational structure that makes opening your new restaurant a rewarding and exciting process. Partnering with a well-established and beloved franchise like Gold Star Chili ensures that you will receive the support and operational know-how to make your foodie dreams a reality.
JOIN GOLD STAR CHILI
The Gold Star story started in the late 1950s when four Jordanian brothers emigrated to the United States with a dream of starting a successful restaurant business fueled by the recipes of their homeland and the favorite flavors of their newly adopted city.
Every member of the Gold Star Chili family shares a passion for food, customer service, and community involvement. Whether you're a new or seasoned restaurateur, Gold Star supports and promotes our brand through the backing of over six decades of franchising success.
If you would like to learn more about making your foodie dreams a reality with Gold Star Chili, download our franchise report.