Food Franchise Opportunities: Six Tips for Choosing the Best Investment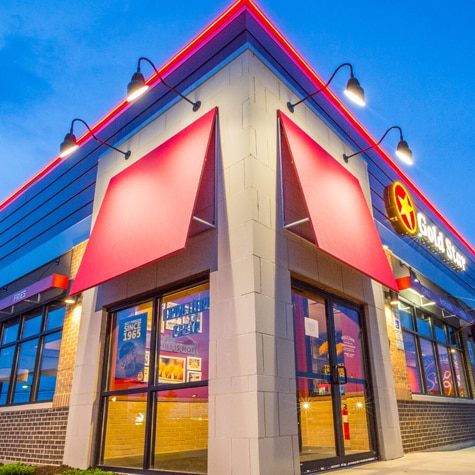 When it comes to food franchise opportunities, some qualities make a restaurant more successful than others. Find out what makes a successful franchise to invest in.
HOW TO CHOOSE THE BEST INVESTMENT
There are a lot of food franchise opportunities out there. From burgers and chili to soups and sandwiches, franchising is a proven strategy for growth in the food industry. So, how do you find the right food franchise option for you?
LOOK INTO WELL-KNOWN BRANDS
This is arguably one of the biggest benefits of franchising. A good food franchise will have a fully developed brand people recognize and respect. Going with a franchise that has a good name for itself versus an upcoming food franchise will have the system and process to drive success. Furthermore, a food franchise that has been around for a long time is one that most likely has strong brand presence — and experience to boot.
FIND A FRANCHISE WITH A REPLICABLE BUSINESS MODEL
Another advantage of joining a franchise brand is that you'll gain access to a proven business model. You'll want something you can easily replicate at your store level. A reputable food franchise opportunity will have a simple blueprint for you to follow. Remember, your franchisor wants you to succeed! Depending on your level of experience, you will want to analyze the operation of the franchise to ensure they are not convoluted and complicated.
MAKE SURE THE BRAND HAS A GOOD PRODUCT
When researching the best food franchises to own, you should look into a franchisor who isn't afraid to innovate in order to stay on top of their competitors. A good franchisor will update their menu to meet ever-changing customer demand. Gold Star recently updated their menu to better suit the needs of their guests. The brand now offers a number of items – hamburgers, sandwiches, and salads – instead of focusing primarily on their famous chili. No longer will the "chili veto" stop groups of people from dining at our restaurants, leading to higher traffic in their franchise locations.
LEARN WHERE YOU CAN GROW
Market saturation is something to watch for when joining a franchise. Ask the franchisor about your territory. Will it be protected? How large of a territory is it? Do they have a plan for number of units? Too many franchise locations in one area and the stores can cannibalize each other, hurting all the franchisees in the process.
Also, ask the franchisor about their site selection process. What kind of location is deemed a good spot to put one of their franchises? What technologies do they use to analyze a market? Do they aid in lease negotiations and real estate brokers? With any business, but especially restaurants, location is incredibly important.
UNDERSTAND WHAT THEIR TRAINING & SUPPORT ENTAILS
A respectable food franchisor should be able to tell you what the training schedule looks like upfront. Most franchisors have virtual classroom training and hands-on training in one of their locations. They should also be able to define what their franchisee support involves. Will someone from the corporate team be making regular visits to your location? Who can you call should you run into a problem?
This doesn't stop at your level as the franchisee, either. Trustworthy food franchise opportunities should have a training system for your employees to learn how to do their jobs before they start working at your restaurant.
INVEST IN TECHNOLOGY
Technology in the foodservice industry is vital. Online ordering, mobile apps, and automation systems/robotics are all in the family of QSR technology. Joining a restaurant franchise invested in the use of technology is a big green flag. The adoption of technology can create a better, more convenient, customer experience for your guests, which can lead to repeat business.
GOLD STAR: THE GOLD STANDARD
For almost six decades, Gold Star has been a household name in the Cincinnati area. Originally founded by four Mediterranean brothers in 1963, Gold Star has grown into a successful food franchise opportunity for passionate entrepreneurs. Learn more about what makes Gold Star so special through our franchisee testimonials.
With an investment range of $683,000 to $1,003,500 for a standalone location and $496,000 to $712,500 for an inline location, Gold Star's startup costs are well below the average QSR restaurant brand. Our franchise requires all potential franchise candidates to have a net worth of $750,000 and $125,000 in liquid capital. Your initial franchise costs cover site work, furniture and equipment, signage, training, and much more. At Gold Star, we have your back. We don't just tell you how to run the business; we show you. When you join our franchise, you join our family business, and that means everything to us.
To get started with Gold Star today, fill out this form.