Multi-Unit Franchising: Eight Benefits and Ways to Maintain Success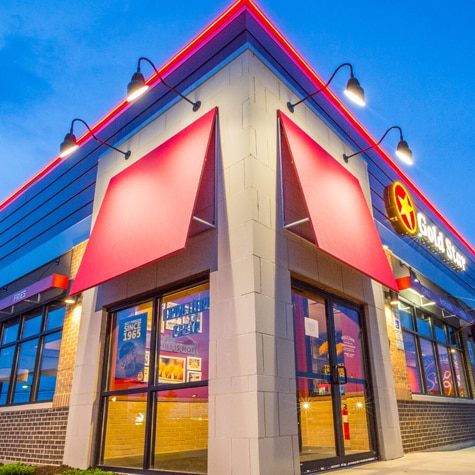 Multi-unit franchising can be a great option for people who want to drive more profit and have the skillset to manage multiple locations. Read on to learn about some best practices for success
THE ADVANTAGES OF OWNING MULTIPLE UNITS
Multi-unit franchising, owning more than one unit of a particular franchise brand, has become a common business practice. There are around 45,000 multi-unit owners in the U.S., accounting for 228,000 units, and 54.8% of all franchise business units, according to Entrepreneur. Owning multiple franchises can be an excellent opportunity for those with the ambition, know-how, and access to capital to create greater wealth, build a new career, or plan for retirement.
Owning and operating multiple units is different from single-unit ownership, requiring distinct skills, expectations, and challenges as well as great benefits. If you're thinking of owning multiple franchises, consider the following advantages:
Greater revenue potential: Possibly the biggest motivator for those interested in becoming multi-unit franchise owners is the chance to earn more revenue. The more units you own, the bigger your customer base, the greater the likelihood of generating more income.
Support from the franchisor: As a larger stakeholder in the franchise system, you'll garner more attention and support from the franchisor than a single-unit owner. Your opinions and concerns can have more weight and may have more influence as the franchisor makes decisions for the system.
Community: As part of a franchise family, you have a built-in community of fellow franchisees to learn from, benefiting from their experience working with the franchisor and running multiple locations.
Scalability: Most often, the franchisor has systems in place for franchisees to smoothly expand their franchise business. Many will offer discounts or other financial incentives to those seeking to expand beyond one unit.
Reduced costs: Operating multiple units comes with shared costs across locations, resulting in lower costs per unit. You'll also have the benefit of strong supplier relationships as you're buying in bulk.
Simplified marketing: As part of a recognizable brand with a marketing program in place, your business will benefit from a cohesive marketing message across all units, allowing you to reach a wide audience of potential customers.
Access to financing: Buying multiple units will require financing. Lending institutions are keen to finance those seeking to purchase multi-unit franchises, especially if you have previous business experience.
Higher resale value: Someday you may wish to sell your franchises and start another business, seek a different type of investment, or enjoy your retirement. Multi-unit franchises are attractive assets to sell to another entrepreneur.
MULTI-UNIT OWNERSHIP CHALLENGES
Along with the benefits of owning more than one unit of a franchise, there are some potential challenges to keep in mind. Profitability can take longer to achieve because your initial investment is substantial. Over time, however, the chance to earn greater revenue is better than with single-unit ownership.
Consider, too, that with owning multiple units, your responsibility increases. More money invested and more people depending on the success of your business requires more leadership, an exciting prospect for many ambitious business owners.
HOW TO SUCCEED AS A MULTI-UNIT FRANCHISE OWNER WITH GOLD STAR
Success as a multi-unit franchise owner requires the skillset to manage more than one location, have the necessary capital to finance your investment, the ability to delegate to a trusted and qualified team of managers and employees, and a system of supporters from whom you can seek guidance and receive support.
Gold Star is a legendary Cincinnati chili franchise and we're rapidly expanding our reach. At Gold Star, we're looking for franchise owners with the passion and drive to scale up to multiple units. We offer financial incentives from your second unit and beyond. Learn more about our available franchise markets, franchise owner salary, and how we support multi-unit franchisees with our in-depth, comprehensive training program. At Gold Star, we have a team of industry professionals ready to help you with finding an ideal site for maximum visibility and marketing to build your business quickly.
If you're considering multi-unit franchising as your next business move, Gold Star has opportunities for you. Fill out this form, and one of our representatives will be in touch.