Opening a Fine Dining Restaurant: Choosing the Best Restaurant Model for You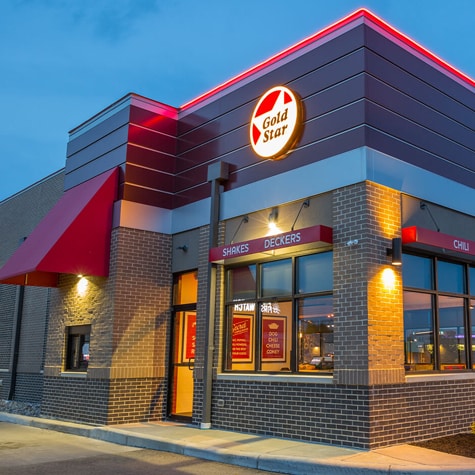 A lot of times when people think of opening a restaurant, they think of white tablecloths, bottle service, and a beautiful restaurant space for people to enjoy a delicious meal. And while that's all nice, there are other options aside from fancy flatware and multi-course meals.
Opening a fine dining restaurant comes with different expectations and standards than a fast-casual. Learn the difference to determine which is the best option for you.
WHAT MAKES A FINE DINING RESTAURANT?
As you research fine dining restaurant concepts, you'll likely come across the various elements that define a fine dining restaurant. Some of the top components to know:
Atmosphere: Fine dining restaurants tend not to have a large number of tables. Owners don't want diners to be too close to each other to ensure a relaxing experience for all guests. They also have a tendency to play soft music and keep the lighting on the lower side as well. Fine dining restaurants have a very clear theme and style. All of the interior design elements complement each other.
High-quality menu items: Fine dining restaurants use only the highest-quality ingredients. A lot of fine dining restaurants also pride themselves on having exotic menu items guests can't get elsewhere. When opening a fine dining restaurant, you'll want to have a chef who can create a special menu – one that may even change weekly to entice repeat diners. The menu usually consists of more courses with smaller portion sizes. Guests get to try many different things while still feeling full and satisfied by the end of their meal.
Highly trained staff: Exceptional service is absolutely expected at a fine dining restaurant. All waitstaff go through immense training to learn how to pay attention to detail so they can provide guests with the best experience possible. Many fine dining restaurants also have wine experts, or sommeliers, to help guests pick the best wines to accompany their meals.
Pricing: Probably the biggest distinction between a fine dining restaurant and a casual eatery is the pricing of the menu items. Fine dining restaurants tend to have much higher prices. These prices don't just pay for the food you eat but also all of the previous elements mentioned. The price points reflect the entire experience guests have at the restaurant.
While owning a fine dining restaurant may allow you to charge higher prices, the cost of running the restaurant is also high. Between training and paying staff, to spending more on high-quality ingredients, to even paying higher rent costs for your restaurant to be located where your target audience is, it may take longer to turn a profit.
WHY FAST-CASUAL MAY BE A BETTER RESTAURANT CONCEPT
Opening a fine dining restaurant isn't for everyone. There are plenty of other options across the restaurant industry. A fast-casual restaurant is a great way to join the industry without breaking the bank in investment costs. Fast-casual restaurants are a bit nicer than fast food chains but aren't quite at the same level as a fine dining restaurant.
Fast-casual restaurants do have similarities to fast food. For example, fast-casual restaurants provide fast service but don't have a full waitstaff. With fast service and reasonable investment costs, many owners of fast-casual restaurants own more than one. This allows you to grow your business portfolio faster than if you were to open a fine dining restaurant.
CONSIDER RESTAURANT FRANCHISES
When opening a restaurant franchise, you get a bit of a leg up over those who choose to start their restaurant independently. Franchises have proven business models and extensive track records, so you can feel comfortable with your investment. Many restaurant franchises have national reach, meaning you'll get to take advantage of having a well-known brand name above your door.
Franchises also put a lot of time and effort into marketing their brand, which will only benefit you at your individual location. Reputable franchisors also provide extensive training for you and your staff so you're fully prepared to serve customers right when you open.
GOLD STAR: AN ELITE RESTAURANT FRANCHISE
At Gold Star, we've been in the restaurant industry for over 50 years. We've had decades of experience refining our business model and reinventing our brand to stay ahead of a vast industry. Most recently, we went back to our roots and pulled some of our favorite menu items out of our recipe box and reintroduced them onto our menu. Our brand is expanding past being a household name chili parlor. We're ready to offer our customers more options while still providing the same warm, friendly service they've come to expect from us.
We're seeking dedicated entrepreneurs who are community-oriented and committed to learning the Gold Star way. Our brand is on the move with opportunities throughout Ohio, Indiana, and Kentucky.
To learn more about Gold Star, visit our website. If you're ready to get started with our franchise opportunity, fill out this form, and one of our representatives will be in touch.