Franchise Owner Salary: What Can I Expect as a Restaurant Owner?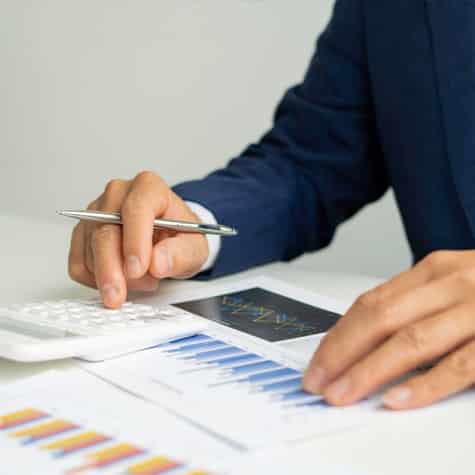 Before purchasing a franchise, it's important to consider the benefits like salary and restaurant profitability. Learn how much franchise owners can make.
THE SMARTEST INVESTMENT
Franchises are a great investment opportunity for entrepreneurs seeking to diversify their investment portfolio, however not every franchise owner salary is created equal. Unlike other investments that may be independent ventures and therefore face a number of factors beyond your control, opening a franchise comes with the backing of a proven and trusted brand that is equally invested in your success.
The franchise owner salary is advantageous in many ways, but it's important for potential franchise owners to know who they are getting into business with before they invest.
The average income of a franchise owner is between $75,000 to $125,000 a year according to Franchise Investigator, but that may not materialize straight away. Depending on a lot of factors like the profitability of the franchise, your location, and the demand for your product or service, you could make more or less than the average range. A lot of variables factor in when considering the bottom line. It's important to remember that profitability and salary are two different things.  According to The Franchise Investigator, around 30 percent of franchise owners make more than $150,000. Bear in mind that in the first year, restaurant profitability may not translate to owner income, and vice versa. But if you're in it to win it, franchising will ultimately pay off massively.
COSTS
When considering the profitability of owning a franchise, it is also important to first consider the investment costs. Initially, you will have to pay a franchise fee, which may be comparable or less to opening your own restaurant or retail store. You will also likely require a substantial liquid cash availability. Franchises also require ongoing fees, which account for everything from marketing to brand awareness, to real estate, restaurant equipment, and more.
STILL AREN'T SURE?
Restaurant franchise owners receive a much more significant head start than independent owners. Small businesses are required to come up with a business plan, do market research, devise a viable product or service, and then market their relatively unknown product or service to a network. Buying a franchise skips all these steps because you're starting a business that's already established and has known power.
Independent small restaurants lack the infrastructure to make a name for themselves on a larger scale, without a hefty portion of advertising dollars. Even if you are new to the restaurant game, you are partnering with an established operation that everyone knows and loves.
When you invest in an award winning franchise, you are partnering with a brand that has the highest standard of service and wants every single franchisee to succeed.
CHOOSE GOLD STAR CHILI
When you're thinking of making a franchise investment, it's important to choose a brand that not only sets you up for a solid franchise owner salary and future but aligns with your beliefs and goals. Consider a franchise restaurant that offers you more support and start-up benefits than you could hope for opening an independent restaurant.
For nearly six decades, Gold Star Chili has operated under four founding principles: integrity, compassion, courage, and respect. This is evident in every aspect of the business structure. The mission behind Gold Star Chili is to make everyone feel like family and serve delicious food in a welcoming environment that builds community.
Gold Star welcomes new and seasoned business owners to build their future with us. To learn more about franchising opportunities, apply now.