Fast-Casual Franchise: What to Look for Before You Buy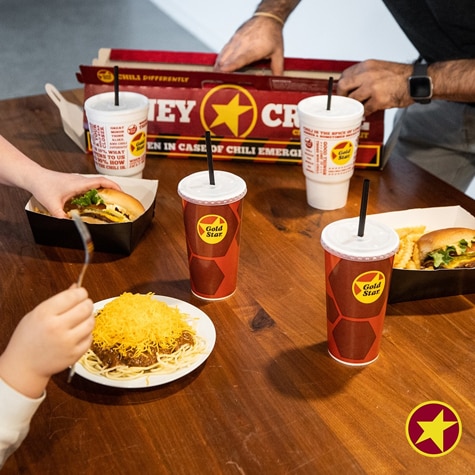 If you're in the market to buy a fast-casual restaurant, we have compiled a handy list of qualities to look for in a winning franchise opportunity, as well as pitfalls to avoid.
FINANCIAL TRANSPARENCY
All franchisors are required to provide a Franchise Disclosure Document (FDD) to potential franchisees at least 14 days prior to signing contracts or collecting any payments. The FDD is a comprehensive legal document that gives interested investors the information they need to make an informed decision about the franchisor, including financial standings.
Some franchisors are upfront about the fees and payment structure associated with purchasing into their brand prior to sharing the FDD, but all of this information will be explicitly outlined in the document.
RETURN ON INVESTMENT
A simple, but sometimes overlooked question to start with is: What is a reasonable ROI on a franchise opportunity? It's reasonable to assume that a franchise investment should provide a return for both the money and the work invested in the business, so calculations are much more complicated than they would be with a passive investment. And the expected return is likely to be much higher. You want to see your hard work pay off.
One of the best ways to determine a franchise's potential profitability is by analyzing Item 19 of the FDD, which outlines the business's financial performance. Also known as "The Earnings Claim," Item 19 is an optional disclosure under the Federal Trade Commission. A lawyer or accountant can help you navigate and crunch the numbers to identify the right investment for you.]
STRONG FRANCHISEE NETWORK
Item 20 of the FDD details the number of franchise units currently in operation, as well as all closures and sale transfers. It also provides the names and contact information of current and former franchisees, who can provide invaluable insights about their experience as you consider your options.
Some of the best franchises make this information available before it comes time for the FDD. Franchisee testimonials, awards, and other news about community involvement can be easily accessed through company websites and other fast-casual franchise resources.
Chances are, if current franchisees are satisfied with their experience and proud of the brand they represent, they will be more than happy to talk to you about it. Same goes for unhappy franchisees who will willingly offer you cautionary tales.
A strong franchisee network is evident in the individual and combined success of its business owners and is a resounding testament to a brand's lasting power.
PUBLIC REPUTATION
Just as you can learn a lot from current and former franchisees' experience with a particular company, public opinion speaks volumes about the success or possible pitfalls of a franchise. In addition to customer reviews, find out if a franchise (or its franchisees) have won any awards, and for what.
All franchises, large and small, have the ability to establish a strong reputation in their community. If they haven't, this may speak to a lack of involvement or outreach, a fact that may be a deterrent for potential investors like you.
Be wary of franchise systems with a long history of litigation or controversy. And even if a franchise has yet to establish a global name for itself, the best way to avoid unforeseen or future missteps is to identify a brand that strongly aligns with your personal beliefs and approach to business.
LEADERSHIP STRUCTURE
A franchise's executive management team can offer a glimpse into how the brand operates. Learn about the individuals' and overall group's track records within the company, as well as any previous roles. Even the simplest web search can provide a lot of information about the level of involvement a franchise's executive team dedicates to its franchisees.
SUPPORT SYSTEM
When researching different franchise systems, study and compare what each brand has to offer in terms of initial training, advertising, technology, market analysis, and location selection, grand opening support, and more. The more assistance franchisees receive for initial and ongoing franchise fees, the more worthwhile the investment.
A franchisor's main priority should be promoting, enhancing, and building its franchisees' success. Any brand that doesn't provide a comprehensive system to assist both new and seasoned entrepreneurs is not worth considering.
A BRAND TO BELIEVE IN
If you were the customer, would you be excited about eating at this restaurant? This may seem like a simple question, but it's something we often overlook when focused on other factors. If you are passionate about the product you're offering, that will translate to the customer. If you are proud of your food and provide a fun and inviting environment for customers to enjoy it in, the possibilities for success are limitless.
Gold Star Chili is a fast-casual franchise that attracts investors from all backgrounds and experience levels. An award-winning brand that combines over five decades of franchising expertise with enthusiastic community involvement and unmatched franchisee support, Gold Star Chili provides entrepreneurs the opportunity to be their own boss while enjoying the reputation and undeniable success of a hometown favorite that is quickly growing across the country.
If you would like to learn more about franchising with Gold Star Chili, visit us today.