Restaurant Franchise: Pros and Cons of Opening a Franchise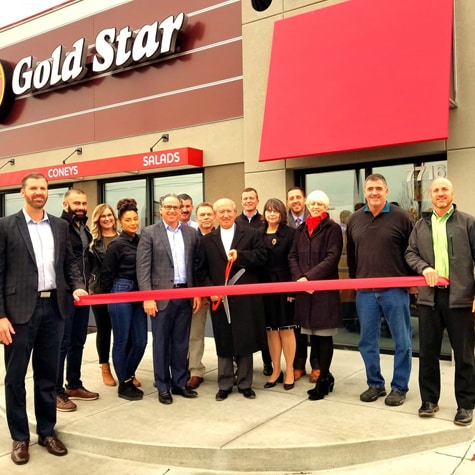 If you're in the market to open a restaurant, franchising offers many advantages over going the independent route. Knowing exactly what you want out of an ownership experience will help you assess which path is right for you.
ADVANTAGES TO FRANCHISING
With a good franchise, you're working with a proven formula and the backing of a team of industry experts all focused on making your business a success.
BUILT-IN BRAND AWARENESS
Buying into a restaurant franchise means, first and foremost, that you're buying into a name. Before you even open your doors, you are operating with the clout and established reputation of the brand your restaurant represents. When choosing a franchise to invest in, it's important to find a brand whose ideals, values, mission, and business model align with your own.
LOWER INVESTMENT
Initial startup costs tend to be lower for franchise restaurants than they are for independent operations, and with the backing of a proven brand, financing is often easier to acquire, if need be. Franchise restaurants offer a complete breakdown of startup costs, including initial franchising fee, real estate and building expenses, equipment, inventory, and more.
LED BY EXPERIENCE
Opening a restaurant requires a lot of legwork, but a franchise system handles a lot of it, which is beneficial to new entrepreneurs and experienced business owners alike. Things like market research, product creation and assessment, location selection and optimizations are all rolled into the initial costs of opening a franchise and managed by members of the franchise team well-versed in all areas of restaurant operation.
TRAINING
One of the biggest advantages to investing in a franchise system is the brand-backed training program and support network. Techniques and methodology that have made the brand a success can be replicated and passed on to new franchisees to maintain a sense of continuity between all locations, basically acting as a blueprint for success.
MARKETING
Franchisors have already tested countless marketing techniques before you've come on board, and they know what works. Smaller or independent owners typically don't have the time, money, or level of expertise to enact the kind of comprehensive marketing strategies that franchises implement with ease.
As a franchisee, you are able to capitalize on the experience and expertise of a dedicated marketing team whose sole job is to make the franchise, and therefore YOU, a success.
STRENGTH IN NUMBERS
A franchise with multiple locations is typically more resilient than a small independent business, particularly when it comes to dealing with the competition or facing unforeseen challenges like a recession or global pandemic. Franchises also enjoy nation-wide relationships with fabricators and vendors, where contracts have been established on a corporate level for maximum value. Franchisees benefit from the ability to work with trusted suppliers for consistent, quality products.
DISADVANTAGES TO FRANCHISING
Franchising isn't for everyone, so even some of the elements listed above as advantages may not appeal to all sensibilities. If independent ownership has always been your goal, there are certain downsides to buying into a restaurant franchise.
CONTRACTS
All franchisors require the signing of a Franchise Disclosure Agreement (FDA) upon purchase of a franchise. This contract holds you to the specific rules, systems of operations, and overall way of doing things under the franchise structure. FDAs are essentially a legal and binding contract between you and the franchise, and if you stray off-course, you could incur various fees or penalties that may jeopardize your business.
ONGOING FEES
Beyond initial opening costs, most franchises require ongoing royalty payments for use of the brand name, operating systems, and marketing and advertising support.
LESS CREATIVE FREEDOM
While as a restaurant owner, you will technically be your own boss, much of the way you run your business will be dictated by the franchise. Less freedom doesn't mean no freedom, however. Many franchises welcome and even thrive on collaboration with franchisees, but any alterations or innovations are subject to the rules and regulations laid out in the FDA and any other legally binding contracts.
POPULARITY VS. NOTORIETY
Your association with a franchise name can be either a benefit or a deterrent, depending on the reputation of the franchise at any given time. Your own location may be running without a hitch, but if there is any trouble or controversy with the brand on a national or international level, the blowback could affect your business detrimentally. This is another reason why finding a franchise with ethical and transparent business practices will pay off.
FRANCHISING WITH GOLD STAR CHILI
What started out as a family-run Cincinnati chili restaurant has blossomed into a much-loved family franchise with the goal of expanding beyond its Ohio roots. Gold Star Chili is excited to work with motivated and like-minded entrepreneurs who want to join our family.
If you would like to learn more about franchising opportunities with Gold Star Chili, please visit us.