Why the Fast-Casual Concept Is an Ideal Franchise Restaurant to Own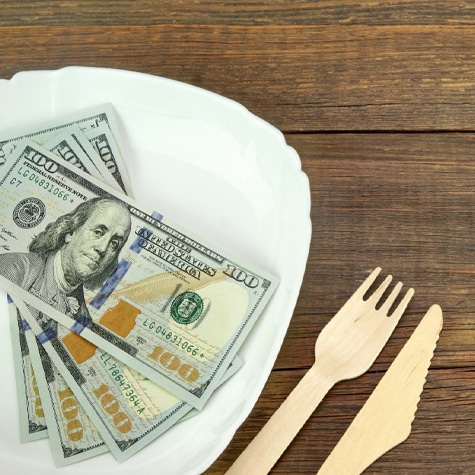 There are so many kinds of franchises, but if you're in the market to buy your own business, some categories make more dough in your pockets than the kitchen. Fast-casual restaurants provide affordability, speed, and great customer service. Discover why it's a good option for franchise ownership.
What a fast-casual restaurant is
A fast-casual concept restaurant entices patrons to stay for a little while, enjoy quality food, and not break the bank. Think of it as the Goldilocks of restaurants. There are still seating and dining in options, but it's not solely a drive-thru. The food is fresher and of better quality than a fast-food restaurant, but much more cost effective for the consumer than a traditional restaurant.
Pros of owning a fast-casual restaurant
Fast-casual concept restaurants are one of the most popular forms of eateries, and there's a reason. It's convenient for everyone, and the restaurant market continues to see the fast-casual concept grow. The Washington Post even calls it the "decade's most important food trend," due to the rise in cellphone use, the power of the consumer to personalize their order, and affordability for everyone. The average fast-casual restaurant sells about $4,600 a day of product, a 22% increase in 2022 from 2021, according to industry reports. This thriving and growing market is ripe for more franchisees.
They can also keep up with the modern world and consumer. Fast-casual concept restaurants are uniquely geared to be able to keep up with technological demands. Self-ordering, using QR codes, or even digital reservations and ordering make it a breeze for consumers to enjoy their meal. Fast-casual restaurants are more laid back and allow for the technology to do hard work, while staff can focus on customer service, like Gold Star's promise to make customers feel like family. The quality of food and choices of how customers can get it, sets these kinds of restaurants up for success.
Because of their flexibility and variety of ways to serve customers, fast-casual restaurants are more durable during the rise and fall of the economy. One franchisee who had a fine-dining Italian restaurant, switched to owning several fast-casual restaurants because when the economy took a hit, so did fine-dining.
Gold Star takes a bite out of the best qualities of fast-casual by providing franchises with drive-thru service, in-store dining with unique table service, carry-out and to-go service, online delivery app capabilities, and online ordering. Gold Star franchises have food ready for anyone who's hungry, and however they may want to get their food.
Why the fast-casual concept thrives
Consumers are faced with ever-busier schedules, and a fast-casual restaurant allows them to get what they want out of a meal—great food, a little time to sit and eat, and maybe share a meal with a loved one—with less commitment for time. A 2021 Restaurant Report shows many consumers also don't want to spend a lot on meals but want a quality dining option. Again, fast-casual falls right into this category, giving the consumer what they want within their budget. And, with the pandemic enticing more people to look at take-out and delivery options, fast-casual was right there with the orders they wanted. From 2021 to 2022, the average fast-casual concept restaurant did about $1.4 million more in sales year-over-year. Fast-casual has proven it's more than convenient—it's an economically friendly, secure investment for owners and consumers alike.
Why Gold Star is right for you
Gold Star is family owned and has been serving the Greater Cincinnati area great food for more than 50 years. Built around the comfort food that brings back nostalgia and memories, Gold Star is ready to bring comfort across the Midwest. Gold Star brings a multifaceted marketing plan and decades of experience behind every franchisee.
If you're ready to dig in to the growing world of fast-casual concept restaurants, get more information to learn about Gold Star's competitive advantages, startup costs, and more.