What Is the Best Restaurant Franchise for Your Skills & Local Market?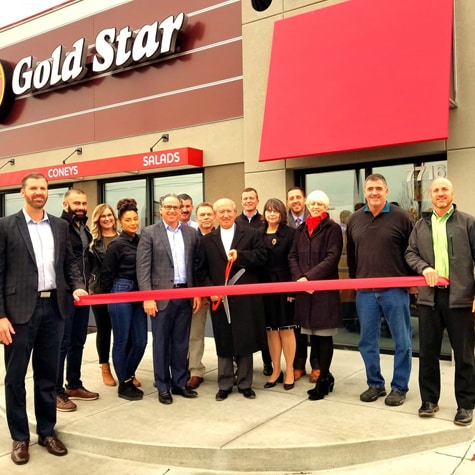 When you're looking for the best restaurant franchise opportunities, consider your skills, interests, and local market. Here's how to choose an ideal investment.
Finding a Fast Casual Restaurant Concept to Suit Your Skills
Some huge advantages of buying a restaurant franchise include owning a business with an established plan and recognizable brand. You aren't responsible for building a brand or earning an excellent reputation with consumers. That work has been done for you by the franchisor and the franchisees who came before you. Your job is to thrive within that proven system. And this requires aligning your skills and interests with your chosen brand, finding the best restaurant franchise for you.
Your previous business experience may have taught you a lot that can be utilized in the fast casual restaurant arena. You may have developed leadership and management skills, working with employees or guiding a team to reach goals. You may be adept at organization or marketing, key components of any prosperous business. And it's a huge advantage in the restaurant business to have customer service skills; creating a hospitable atmosphere will make for happy customers and generate return business and positive word of mouth.
But don't worry if you lack some of the skills needed to own a fast casual restaurant concept. Most franchisors offer extensive training so you'll be prepared to operate your business like a pro. The most profitable food franchises have growth potential, strong franchisor support and training, an experienced leadership team, innovative technology and marketing strategies, happy franchisees, and a sound Franchise Disclosure Document (FDD). Beyond these characteristics, focus on choosing a brand that fits your interests, goals, skills, and aligns with your values.
Go Big or Go Small (Which Can Be Big!)
In the universe of restaurant franchises, you can opt for a big well-known chain restaurant or a smaller up-and-comer. Here are the differences you should be aware of as you're deciding which restaurant concept to invest in:
Big: These large franchises come with tremendous brand value, proven operating systems, have easily researched track records of performance, tons of current franchisees you can talk to about the franchise, more stability, and are well established in the minds of consumers. The drawbacks may include the franchisor's preference for current franchisees over new ones when it comes to expansion opportunities, difficulty getting the franchise leadership's attention, a more standardized approach to problem solving, and a pricey buy in.
Small: If you want to be more of a big fish in a small but expanding pond, buying a less well-known brand might be more enticing. With a small brand, the chance to grow with the company is exciting as these franchises tend to have lots of available territory for development. You can get in at the start of a brand's development when your input is more likely to make it to leadership. The buy in also tends to be more accessible. What starts as small can turn out to be big in the long run.
The Gold Star Chili Difference: A family-owned, hometown favorite since 1965, Gold Star Chili's ongoing commitment to quality has seen the brand grow into new markets with around 70 unit and counting. Partnering with Gold Star Chili is different than with other brands. Gold Star's streamlined menu, table service, and stellar franchise support set them apart in the industry. Plus, they are actively seeking franchise partners during this ambitious growth period, making Gold Star Chili a golden opportunity.
Researching Your Local Market
Knowing what your local market will bear is important when deciding if you want to purchase a fast casual restaurant concept. Here are a few things to investigate about your local market:
Local competition: While a little competition can be healthy for a business, a market that's saturated with similar businesses can make it difficult to reach your financial goals and target customers.
Demographics: Is the customer you seek in this area? Are there potential customers not yet being served? Knowing who lives in a market and what they want will help you decide if your restaurant franchise is a good fit for the area.
Laws and regulations: Know your market's laws and regulations so you're prepared for how they'll affect your business and you can comply.
Your Gold Star Chili Opportunity
Gold Star Chili is ready to expand across the Midwest and we're looking for investors like you to build a business around nostalgic comfort food and old-fashioned, family-style hospitality. We own the comfort food space and now you can, too. Owning a Gold Star Chili franchise is an affordable and exciting business opportunity. Our support and training helps you build your restaurant sales growth and stand out in your local market. Request Franchise Info to learn more.