Diner Franchise: The Importance of Family Dining Franchises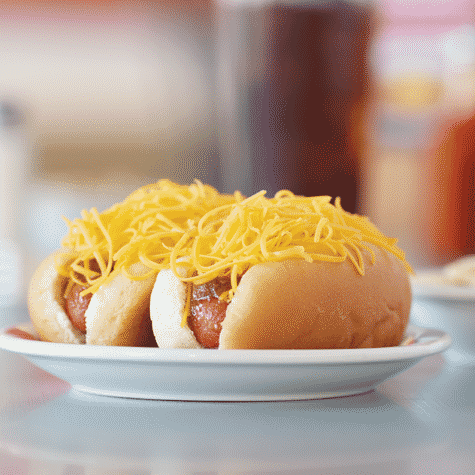 Family-style eateries have always been a staple of American restaurant culture but, now more than ever, the diner franchise offers a unique opportunity for entrepreneurs to get on board as families are ready to enjoy eating out again.
A BRIEF HISTORY
American families really took to dining together outside of their homes after World War I, and folks were particularly attracted to cafeteria-style settings. As more families purchased automobiles, it became common for them to cap off a Sunday afternoon drive with a meal at a nearby restaurant. Chains started offering special menus for children, and thanks to rising incomes and a pro-family culture, restaurants began focusing their attention on family dining.
By the 1960s, with many households supported by two working parents, the concept of family diners really started to gain in popularity, as mothers and fathers wanted to enjoy a familiar environment and comforting, "home-cooked" meals with their families outside of their own homes.
The diner is an American icon, situated in every small town and big city, as varied as the melting pot of cultures and nationalities that built it into existence. Diners offer comfort food served at reasonable prices to customers from all walks of life, making them a timeless staple of the restaurant industry.
DINING TURNED INSIDE-OUT
2020 was projected to be a big year for the restaurant industry. The National Restaurant Association predicted sales to reach $899 billion but the estimated total revenue at the end of the year was closer to $659 billion, culminating in the worst economic crisis for the restaurant sector in recent history.
Families' dining priorities and habits shifted in various ways during the pandemic. Working from home figures rose roughly 50 percent last year, versus 15 percent pre-COVID, according to the U.S. Bureau of Labor Statistics. Even post-pandemic, these numbers are likely to remain high. These figures may mean folks are spending less on breakfast and lunch meals away from home, but still desire the respite of a home-cooked dinner prepared for them from a beloved restaurant.
After a year spent restricted by various stay-at-home orders and dining room closures, the simple pleasure of eating out at a restaurant with our families feels somewhat like a lost art.
Restaurants were able to weather the storm by adopting new technologies and delivery services to provide customers with their favorite family diner meals in the comfort of their own homes. But, as dining rooms begin to reopen and the world slowly gets back to business as usual, the desire to enjoy dine-in experiences will be greater than ever before.
THE NEW FAMILY DINER
Against this new industry backdrop, there are significant steps that restaurant operators can take to provide customers with the pleasurable experiences and delicious food they love, keep them safe and healthy, and strengthen business all at the same time. Your dream of opening a family-friendly diner is still a highly profitable career option. Whether you're a budding or experienced entrepreneur, Gold Star Chili provides the resources and support necessary to help you start a chili franchise restaurant backed by a blueprint for success.
The Gold Star story is that of the classic American family diner. Founded in 1965 in Cincinnati by four Jordanian brothers, the authentic family recipes and values that made Gold Star a beloved hometown staple are what keep the award-winning franchise growing today.
As the United States' premier family chili restaurant, Gold Star takes pride in paying homage to tradition while embracing exciting possibilities for the future. Having successfully implemented alternative dining options and innovative technology tools prior to 2020, Gold Star has remained ahead of the curve and poised to stay a leader in family dining.
If you are interested in learning more about franchising opportunities with Gold Star, please visit us.