Is Franchising a Good Idea? 5 Questions to Ask Yourself before Investing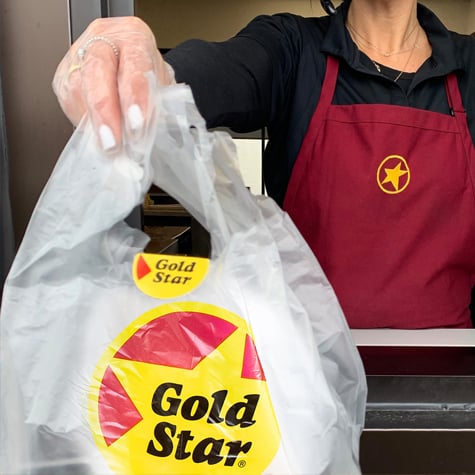 While franchises typically have a higher success rate than independent start-up businesses, it's still important to ask yourself: Is franchising a good idea for you? Learn some benefits of franchising in the restaurant industry and how to choose a strong business investment.
WHY SHOULD I BUY A FRANCHISE?
If you are serious about pursuing your dreams of getting into the restaurant industry, one of the first questions you will likely consider is whether you should open your own restaurant or join a franchise. There are benefits to each, but the upsides of franchising are immediate, consistent, and long-lasting. Franchises have built-in reputations, experience, and marketing know-how that independent restaurants must develop on the fly and without the benefit of built-in franchisor support. Because of this, franchises generally have higher success rates.
Since you are partnering with a brand, it is important that you do your research and identify the franchise that best aligns with your values and goals, providing you with a model that you are proud to represent. Just as with an independent venture, you will own your own business and act as such, but you will benefit from a proven system, successful track record, and level of support that is not guaranteed when you go it alone.
HOW DO I CHOOSE THE RIGHT FRANCHISE?
Under the franchising model, you will be contractually tied to your franchisor, typically for a period lasting between 10-20 years. Some important things to consider before making such a commitment include:
Finding the right niche. Regardless of your past industry experience, it is essential you focus on franchisors who will work diligently to help you become an expert in your field, and an exemplary steward of the type of restaurant and cuisine you choose to operate.
A brand you can be proud of. While you might still be on the fence about whether or not franchising is right for you, finding a brand that you believe in can make all the difference. Does the franchisor have a track record of success? Do they take part in social or community initiatives that are important to you? Remember that this is a brand and trademark you will be representing through your own business, so it's essential that you feel proud and qualified to do so. You will get a chance to get to know your franchisor and members of the executive team during Franchise Discovery Day, where you can ask all your questions and get a better sense of whether or not it will be the right fit.
A happy franchise family. You will have the opportunity to ask questions of your franchisor directly, but sometimes the best way to get to know a brand is through the owners who have a wealth of experience working with the brand in the same capacity you're considering. Speaking with owners will give you a better sense of the daily operations within the brand, their level of satisfaction, how their needs are being met, and whether they have any advice for you as you weigh your options.
CAN I COMMIT TO THE INVESTMENT?
While investing in a franchise business goes beyond the financial requirements, it is important to know that you can cover the costs and you feel you are making a sound investment. A common misconception about franchising is that you are simply paying to use a brand's name. But the best franchises offer so much more than the backing of an established name. Initial franchise costs will include the franchise fee, marketing fees, training, real estate consultations, and more. Gold Star's investment costs are laid out plainly for prospective franchisees to consider, with itemized descriptions of how and where your money will be spent to help build your restaurant.
WHAT TYPE OF FRANCHISOR SUPPORT CAN I EXPECT?
Since you are buying into a proven system, proper training in that system is essential to your success as a franchisee. This includes not only operational training, but also training in how to hire and train employees, financial management, and the attraction and retention of customers.
Gold Star supports franchisees through every step of the process, from site selection and build out, to training, through Grand Opening and beyond. Gold Star franchisees receive comprehensive and ongoing training and support, regardless of their industry background. One of the greatest benefits of owning a franchise versus operating an independent store is the wealth of resources available to you. Ongoing support is in place long after you open your doors to provide you with any assistance you need.
Gold Star takes this support to a whole new level with a fully integrated PlayerLync digital training and support platform that keeps all team members up to date and in the loop 24 hours a day.
ONE FINAL QUESTION…
Why should I franchise with Gold Star? This beloved Cincinnati chili franchise treats every customer and restaurant owner like a member of the family. When you invest with us, you can rest assured that we are equally invested in your success and will do everything in our power to support you and help you become a leading business owner in your community.
To learn more about why franchising with Gold Star is a GREAT idea, request more info.