Franchise Requirements: The Basics of Buying a Franchise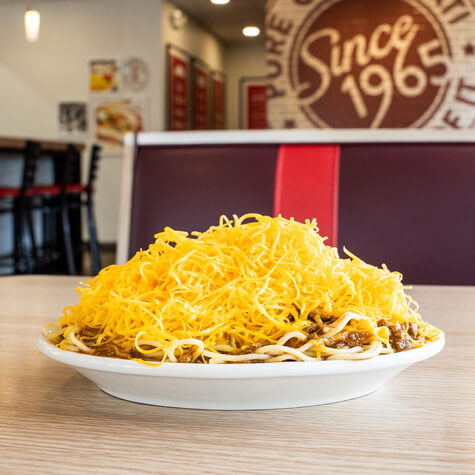 There are a few necessary steps you must complete before you can buy a franchise: securing funds, completing training, and more. Here's what it takes to get started.
The world of franchising is vast and varied, so it's important to put in the time and research to find the right franchisor that aligns with your values, abilities, and goals. A strong public reputation, position in a growing market, and steady financial track record are a few things to consider. Also, bear in mind the competition and potential for repeat or consistent business.
APPLY YOURSELF
Once you've chosen your ideal franchise, it's time to apply to become an owner. Just as you've done your research to determine the right franchisor for you, they will be deciding whether you are a good match for them. Your prospective franchisor will be curious about why you are interested in their brand, the level of research you have done, and what your plans are for running your business.
Franchisors generally set minimum financial and experiential requirements to determine if you are qualified to run a business with their brand. The collective experience of all franchise owners makes the brand what it is and affects the bottom line for everyone.
Some franchise requirements to take into consideration may include:
Credit score. Minimum credit scores vary by franchisor, but most consider a grade of 680 or higher as ideal.
Net worth. If your franchisor requires a large initial investment, you'll likely need a higher overall net worth to qualify for ownership.
Available cash. You need to have enough cash on hand to either cover initial franchise costs or cover a down payment if financing the purchase. Additionally, you should take these figures into account when considering your first year of operation. It's important to identify whether or not you have any other sources of income to supplement while getting your franchise up and running.
Previous industry experience. Many franchisors don't require that you have previously worked in the field, but it's certainly a plus.
Management experience. Whether through professional or personal situations, most of us have accrued some level of managerial experience that will serve us well in the franchising world. This experience shows that you can multi-task, delegate, and get the job done. It's important to highlight this to prospective franchisors.
CHOOSING THE RIGHT FRANCHISOR
Once you've gathered information on your budget and net worth and have assessed your experience, skills, interests, and values, you can make an informed decision about which franchise is right for you. The perfect franchise will suit both your budget and goals.
When deciding on the right franchise opportunity, take a look at:
Total investment required. Consider franchise fee, total initial investment, training expenses, real estate costs, marketing, etc. Most of these will be laid out for you in the franchisor's Franchise Disclosure Document (FDD). You will need sufficient starting capital to qualify as a franchisee, which may require some outside assistance. Whether through personal equity, partnerships, banks, or finance companies, or SBA loans, the franchise costs and fees associated with the right brand make your dreams attainable.
Ongoing costs. Read through the FDD to learn about ongoing royalty and/or marketing fees attached to your franchise agreement. These costs are well earned, but it's important that you go into the partnership fully aware of what you will be expected to contribute to the plan.
Training and support. Find out what types of training and ongoing support will be provided to you by your franchisor, as this aspect of franchising can be the most invaluable.
JUMP IN WITH GOLD STAR CHILI
With over 55 years of franchising experience, Gold Star Chili knows how to shepherd both new and experienced restauranteurs through the ownership process, setting them up to become leaders and build their businesses within an award-winning brand toward success and potential.
Gold Star Chili provides prospective franchise owners with a reasonable startup investment, comprehensive training and ongoing support, a world-class marketing team, and the recipe for success through our delicious, family-perfected Cincinnati chili.
Gold Star Chili franchise owners come from a variety of backgrounds. But they have the same goal in common: Serve heart-warming comfort food to families and friends while growing their businesses. If you would like to learn more about Gold Star Chili franchising opportunities in your area, we invite you to visit us.