How to Own a Franchise: A Step-by-Step Guide to Franchising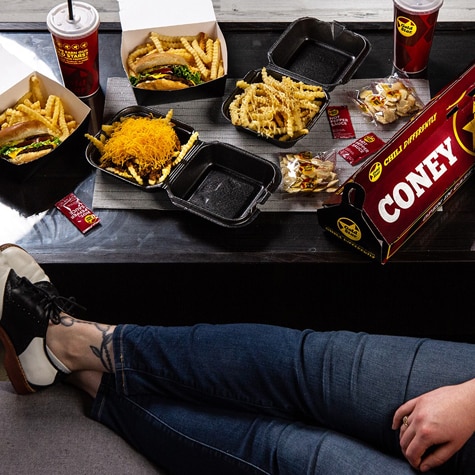 One of the great advantages of owning a franchise is that you will be going into business for yourself, but never by yourself. The right franchise will provide you with all of the freedom and support you need to be a success. It can feel like a daunting process for the uninitiated, so here are some insights on what it takes to own a franchise and how to get started.
WHAT IS A FRANCHISE?
The International Franchise Association defines a franchise as a "method of distributing products or services involving a franchisor, who establishes the brand's trademark or trade name and a business system, and a franchisee, who pays a royalty and often an initial fee for the right to do business under the franchisor's name and system." A franchise provides qualified entrepreneurs the opportunity to own an established brand that already has a proven business model, a support network, and marketing system in place.
DO YOUR RESEARCH
Take your time to consider the pros and cons of opening a franchise. If you have committed to the idea of owning a franchise, you still need to pare down your potential investment by industry, concept, startup costs, and various other factors. Finding the right franchise for you can be an extremely personal process, but some handy things to keep in mind, regardless of the market:
A Strong Reputation. Whether a franchise has 10 locations or 10,000, it's important to align yourself with a brand that is positively regarded both locally and across public opinion. A good reputation can go a long way to provide built-in business when you first open your doors.
Solid Financial Track Record. It's worth researching a franchisor's history of profitability, if they've managed to maintain financial strength, and where or why they have faltered.
A Growing Market. Choose a market that is positioned for opportunity and growth for years to come. A hot and happening concept may be great in the short term, but franchisors with long-term focus and growth potential will provide you with a richer business experience.
Community Involvement. Businesses that give back to their communities and partner with charities and philanthropic organizations are both appealing to customers as well as providing opportunity for personal fulfillment on top of your business success.
Size Up the Competition. Many franchisors have already done the market research to find the ideal locations for their brand, but it's equally important for you to do your own research. By getting a sense of what businesses do well in certain areas, which others seem ill-positioned, and what neighborhoods are underserved by certain markets, you can home-in on the type of franchise that will work best in your community.
Repeat Business. What is the potential for return customers with a franchise? If it's a home-style, neighborhood restaurant catering to local families, the likelihood of attracting regulars is very high, particularly if your concept is unique and your food and customer service deliver.
APPLY TO YOUR CHOSEN FRANCHISE
Once you've chosen a franchise that aligns with your goals, it's time to begin the application process. Just as you've done your research to determine the right franchisor for you, they will be deciding whether you are a good match for them. Franchisors will take some of the following into consideration:
Your prospective franchisor will be interested in knowing why you have chosen to invest with their brand, the level of research you have done, and what your plans are for running your business. Many franchisors seek enthusiastic, like-minded partners, so now's the time to show your passion and commitment.
WRITE YOUR BUSINESS PLAN
Writing a business plan doesn't have to be an overwhelming process. Once you have identified a few key factors and goals, with a little creativity and dedication, it basically writes itself.
While there is no set length for a business plan, keep in mind that it's best to keep it concise and engaging while relaying as much information as possible to give potential lenders or investors confidence in your vision.
You want to accentuate the positive while acknowledging any challenges your business may encounter and how you will address them along the way. A huge benefit of owning your business as a franchisee is the fact that a lot of the research and legwork has already been done for you.
The franchise disclosure document (FDD) provided by the franchisor will offer you a lot of crucial information to help you complete your plan, including the brand's background, description of the target market, competitive advantages, marketing plans, and a layout of your startup and ongoing costs. Essentials to always include:
Company Description. When working with a franchise, a lot of helpful information for this portion can be found in Item 1 of the company's FDD. Here is where you provide a general overview of your business's backstory and outlook, including the products or services you intend to offer.
Market Analysis. Here is where you can assure your investors or lenders that you have done your homework and have chosen a franchise model that will be a smashing success. Refer to Item 12 in the franchisor's FDD to inform the territory description of your local, target market. Address the size and potential of your market to forecast how your business will fit into the mix. Include information like experts' forecasts, demographic factors, and statistics on the prospective competition.
Managerial Structure. Address how your restaurant will run on a day-to-day basis. Including you, as the owner — who will be responsible for making things happen? Detail all levels of operations and detail all prior relevant business experience to imbue lenders' confidence in your future success.
Marketing Plan. This is the section where you reveal your plan for attracting and maintaining customers. Item 11 of your franchisor's FDD will give you an overview of their marketing and advertising system — another massive advantage to investing in an established brand.
Funding and Future Financials. Time to talk money, and get really honest about what you need, provide a larger picture about your financial situation, and provide realistic projections about returns on investments and loan repayments. Your franchisor can provide a great deal of help here, through Items 5 and 19 of the FDD, as well as general counsel through the startup process. While many franchisors can't provide you with precise projections of future earnings, you can get a strong sense of what to expect for your business.
SECURE FINANCING AND SIGN WITH YOUR DREAM FRANCHISE
You will need sufficient starting capital to qualify as a franchisee, which may require some outside assistance. Whether through personal equity, partnerships, banks or finance companies, or SBA loans, the franchise costs and fees associated with the right brand makes your dreams attainable.
The franchise agreement is a binding contract between you and your franchisor. As such, you should consult an attorney to review the agreement before you sign it. Make sure you understand the exact terms of the contract, including all your rights and obligations under the agreement.
PREPARE FOR LAUNCH
The moment you sign your franchise agreement, your partnership has begun! With Gold Star Chili, this means that you will be provided the training, ongoing support, marketing expertise, and proven franchise model to get your business up and running and make your investment and dedication go the distance.
With over 60 years of franchising experience, Gold Star Chili knows what it takes to help each and every franchisee succeed as a member of our award-winning brand. Visit us to learn more about franchising opportunities in your area.