Gold Star, Freestore Foodbank, Regional Leaders Team Up to Honor Flavor and Fight Hunger on National Chili Day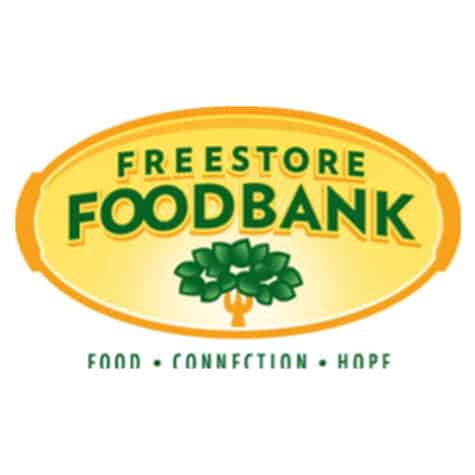 A portion of proceeds from every #13 combo sold for 13 days will benefit Freestore Foodbank's Childhood Hunger Programs
CINCINNATI – National Chili Day, set for Thursday, February 25, is about celebrating the flavor of our region's favorite dish. Gold Star and Freestore Foodbank are teaming up for the fifth year to honor our Greater Cincinnati's flavor in a big way.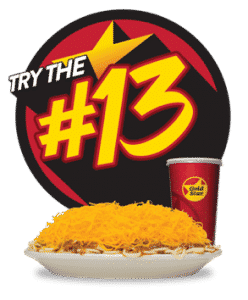 Just as Gold Star's famous chili has 13 secret spices that make it unique, the two organizations are crowning 13 "Flavor Makers" – people who advocate for the city's flavor, add flavor to the city and help make it unique every day. For 13 days, beginning on National Chili Day, one Flavor Maker will be featured daily and a portion of the proceeds of a special combo meal, the #13, will benefit the Freestore Foodbank in their honor. The #13 combo is a Gold Star 3-Way and regular size Pepsi fountain drink, with 20% of the sale price being donated to the Freestore Foodbank. The #13 combo is available via dine-in, drive-thru or carry-out at all Gold Star restaurant locations.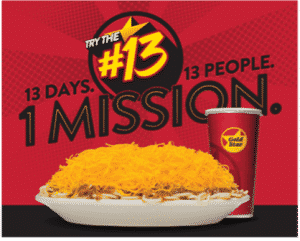 This is the fifth year Gold Star and Freestore Foodbank have partnered to celebrate National Chili Day and raise funds for Freestore Foodbank's Childhood Hunger Programs, which ensure that children in food-insecure households have access to nutritious meals. The program's three initiatives include the School Pantry program, Kids Cafe and the Power Pack program.
"In honor of the Freestore Foodbank's 50th anniversary year, as well as the fifth anniversary of our partnership to fight childhood hunger, we're going big for National Chili Day this year," said Roger David, CEO of Gold Star. "For 13 days, we'll highlight 13 Flavor Makers who protect, preserve and add to Cincinnati's authentic flavor day in and day out. These 13 individuals represent some of the best in our city by sharing our values of integrity, courage, passion and respect."
The 13 Flavor Makers that are being honored for this initiative include:
February 25: Jill P. Meyer, president and CEO, Cincinnati USA Regional Chamber
February 26: Means Cameron, owner and creative director, BlaCkOWned™ Outwear; owner, blaCk Coffee Lounge
February 27: Molly Wellmann, mixologist, owner of Japp's
February 28: Alicia Reece, Hamilton County Commissioner
March 1: Kathrine Nero, Cincinnati Enquirer "Coffee Break with Kathrine" host
March 2: Dan McCabe, co-owner MOTR Pub and Woodward Theater
March 3: Kick Lee, president and creative director, Cincinnati Music Accelerator
March 4: Alfonso Cornejo, president, Hispanic Chamber of Cincinnati
March 5: Jean-Robert de Cavel, founder and owner, Jean-Robert French Restaurant Group
March 6: Polly Campbell, retired Cincinnati Enquirer food critic
March 7: Lynn Meyers, producing artistic director, Ensemble Theatre Cincinnati
March 8: Crystal L. Kendrick, president and CEO, The Voice of Your Consumer; publisher, The Voice of Black Cincinnati
March 9: Charmaine McGuffey, Hamilton County Sheriff
The Freestore Foodbank is the largest emergency food and services provider to children and families in Greater Cincinnati, Northern Kentucky and Southeast Indiana, supporting 540 community partners in 20 counties. Last year, the organization distributed more than 37.7 million meals to 165,000 individuals in our neighborhoods. Each Friday during the school year, the Freestore Foodbank sends Power Packs of kid-friendly items home with more than 7,000 children at 114 sites to ensure they receive the nutrition they need while away from school. Its Kids Cafe program serves more than 42,000 meals at 15 sites annually. Freestore Foodbank's School/College Pantry program serves nearly 18,000 households by providing almost 892,000 pounds of food to 73,000 individuals across the region.
"More than 76,000 children in the Tri-state might not know where they'll find their next meal, and the pandemic has drastically increased the need for food," said Kurt Reiber, President & CEO of the Freestore Foodbank. "Gold Star has been a great partner these last four years with helping us ensure no child in our community goes hungry. We're grateful to be continuing this delicious initiative for a fifth year."
To-date, Gold Star has donated nearly $130,000 in cash and in-kind donations to the Freestore Foodbank to feed our community. Gold Star and their guests have helped feed over 20,000 children since the partnership began in 2017. Last year in particular, Gold Star donated $17,500 to the Freestore Foodbank's Power Pack program as a result of its National Chili Day fundraising initiative.
To stay up to date with the latest National Chili Day news from Gold Star, visit our event on Facebook.  www.goldstarchili.com/flavormakers.
# # #
ABOUT GOLD STAR
At Gold Star, we're all about the flavor. We've been serving our guests the most flavorful, delicious Cincinnati Chili since 1965 when the Daoud brothers pooled resources to purchase a restaurant in the Cincinnati neighborhood of Mt. Washington. Chili that's always fresh, never frozen. Made in small batches every day to ensure quality. Crafted from our founders' secret family recipe of 13 perfectly blended spices to make Cincinnati's classic chili favorites the Cheese Coney, and 3-, 4- and 5-Way Chili Spaghetti. Our menu offers something to make everyone happy from fresh grilled-to-order burgers, gluten-free vegetarian chili and double-decker deli sandwiches to loaded French fries, hand-tossed salads and 100% real ice cream shakes – all made with the same passion for quality and flavor as our chili. Today, Gold Star has 70 corporate- and franchise-owned locations throughout Ohio, Kentucky and Indiana and is actively developing new franchise opportunities in the region. For more information, visit www.goldstarchili.com.
ABOUT FREESTORE FOODBANK
Freestore Foodbank is one of the 200 food bank members of Feeding America, the nation's largest domestic hunger-relief organization. Freestore Foodbank's mission is to improve lives by eliminating hunger in partnership with our community, and our vision is to create a hunger-free, healthy, and thriving community. Last year, the Freestore Foodbank provided over 37.7 million meals with 540 community partners, trained over 152 in job training programs, and served 165,000 individuals monthly in the 20-county service area of Ohio, Kentucky and Indiana.  For more information, please visit www.freestorefoodbank.org or follow us on Facebook, Instagram, and Twitter.