GOLD STAR, CHILDREN'S THEATRE OF CINCINNATI PARTNER FOR SECOND ANNUAL GOLD STAR TEACHER, STUDENT AWARD CAMPAIGN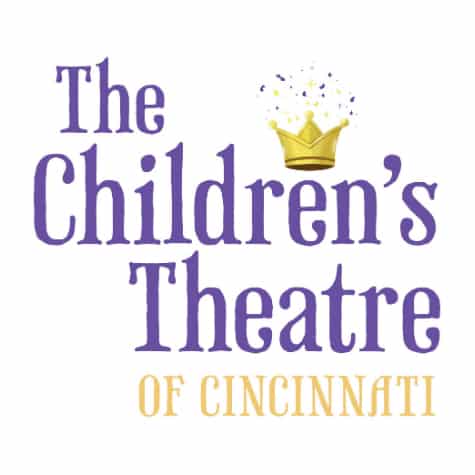 Program returns for second year with prizes and performance options in recognition of outstanding local educator and student
Cincinnati – There has never been a better time to be a "Gold Star" – and Gold Star and The Children's Theatre of Cincinnati are teaming up once again to honor one local educator and one student that have shown their commitment to education (for their students or themselves) and their community.
Back for the second year, Gold Star and The Children's Theatre are partnering to recognize the hard work and dedication of one local teacher and student with their "Gold Star Teacher" and "Gold Star Student" awards. Kicking off Tuesday, March 16, 2021, Greater Cincinnati and Northern Kentucky community members can nominate their favorite teacher and student online through April 13.
A Gold Star teacher goes above and beyond for their students and treats everyone like family. They have courage and integrity in the work they do, as well as a clear passion that shows their love of their job and students. A Gold Star student shows strong work ethic and a desire to learn and grow. They're active within their school and are a leader and advocate in their community.
CLASSROOM PERKS, PERFORMANCES AND MORE
In addition to receiving a catered lunch for their entire classroom from Gold Star, this year's winning teacher will be able to schedule TCT On Tour productions for an on-site or virtual fall 2021 performance for their class.
This year's winning student will receive a walk-on role in The Children's Theatre's performance of Elf The Musical, Jr. at 7 p.m. Friday, Dec. 10, 2021 at the Taft Theatre. They will also receive four complimentary tickets for friends and/or family members to attend the performance, plus a Gold Star VIP meal for themselves and up to 12 people before the show. The winning student must be at least 9 years of age and able to attend a minimum of one rehearsal prior to the performance.
The contest begins on Tuesday, March 16 and nominations with be accepted through April 13, 2021. Winners will be announced in May.
"Our mission at The Children's Theatre is to educate, entertain and engage audiences of all ages," says Anne Venters, development director at The Children's Theatre. "In continuing our partnership with Gold Star, we hope to show how the performing arts can bring historical and literary characters to life inspiring all to reach for their dreams at any age."
Gold Star President and CEO Roger David agrees.
"'Family' and 'community' are not just words that are the backbone of our business, but also our educational system as well. The past year has shown us just how essential it is to have dedicated teachers that can inspire the future leaders of our region, who have also been through so much over the last 12 months," said David. "In partnering again with The Children's Theatre of Cincinnati, we want to let our teachers and students know their efforts are valued, appreciated and deserve to be celebrated."
To nominate a teacher or student, or for more information, visit www.goldstarchili.com or https://thechildrenstheatre.com/.
###
ABOUT GOLD STAR
At Gold Star, we're all about the flavor. We've been serving our guests the most flavorful, delicious Cincinnati Chili since 1965 when the Daoud brothers pooled resources to purchase a restaurant in the Cincinnati neighborhood of Mt. Washington. Chili that's always fresh, never frozen. Made in small batches every day to ensure quality. Crafted from our founders' secret family recipe of 13 perfectly blended spices to make Cincinnati's classic chili favorites the Cheese Coney, and 3-, 4- and 5-Way Chili Spaghetti. Our menu offers something to make everyone happy from fresh grilled-to-order burgers, gluten-free vegetarian chili and double-decker deli sandwiches to loaded French fries, hand-tossed salads and 100% real ice cream shakes – all made with the same passion for quality and flavor as our chili. Today, Gold Star has 70 corporate- and franchise-owned locations throughout Ohio, Kentucky and Indiana and is actively developing new franchise opportunities in the region. For more information, visit www.goldstarchili.com.
ABOUT THE CHILDREN'S THEATRE OF CINCINNATI
Celebrating 101 years this season, The Children's Theatre of Cincinnati (TCT) is the oldest children's theatre in the country, and the only professional theater in the region that devotes its entire MainStage season to children.  Its mission is to educate, entertain and engage audiences of all ages through professional theatrical productions and arts education programming. Its vision is to awaken a lifelong love of theater in children and the young at heart. Today, the Children's Theatre brings art to life for audiences through three key programs:  TCT MainStage at the Taft Theatre, TCT on Tour (including Workshops) and TCT Academy. Each season TCT strives to reach more than 200,000 people in the Cincinnati region.  For more information visit www.thechildrenstheatre.com.