Longtime Gold Star franchise owner talks brand evolution, enduring value
Three decades of experience allow for a clear view of how Gold Star has changed over the years, and also how it's kept its core values intact
About 30 years ago, Rami Nwaisser kicked off his Gold Star career as a dishwasher. He soon rose through the ranks to cooking, management and, eventually, ownership. Now he looks back at how the Gold Star Chili restaurant franchise concept has changed, and also how it has been able to remain true to what it always set out to be — a place to get great burgers and one-of-a-kind Cincinnati chili.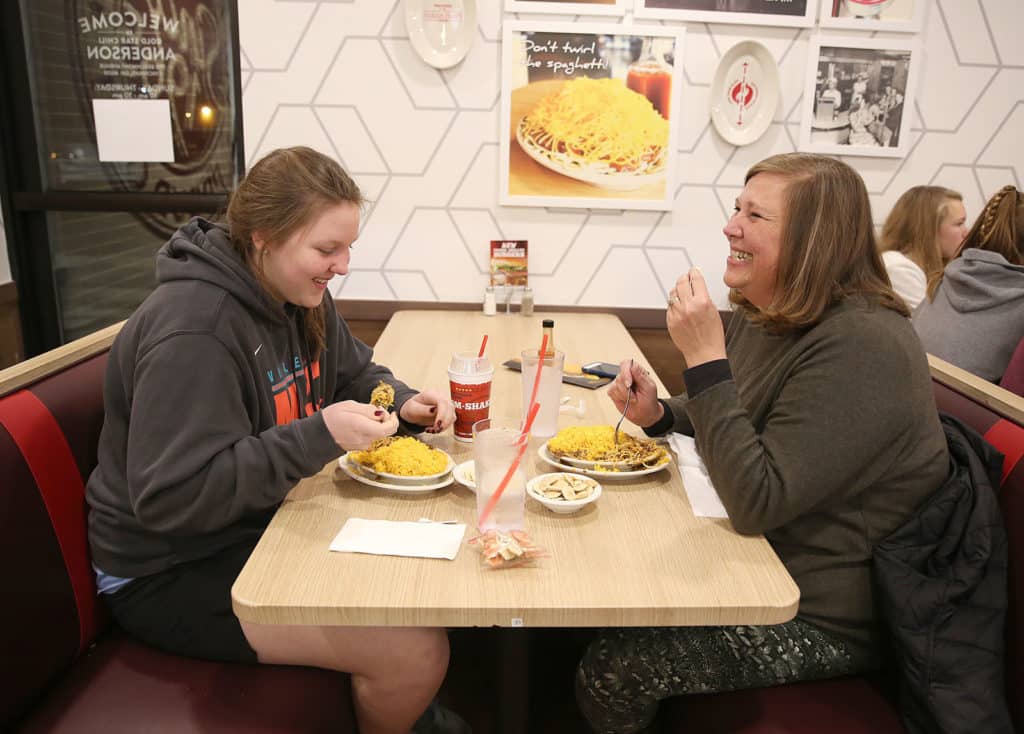 What has kept you engaged with Gold Star all this time?
At first it was about working to get money for a car, but as I spent time there and moved into managerial duties, I got pretty excited about the business. I saw how the restaurants were doing and realized I wanted to own one. My father, who worked for Gold Star and eventually owned a store himself, was very supportive, and just like with the car told me to work hard and save money. So, I did, and bought my first store. Now I have six of them.
I love the longevity of our brand. I love our products. I am pretty passionate about what we serve and making sure that our customers know what a blessing they are for me, and for my family.
What do you think keeps those customers coming back?
The service we provide, and the food itself. You eat with us, you are going to eat fresh food — never frozen. We make it all here. When they visit Gold Star, they get great food in a clean, nice-looking environment. That matters to people.
Speaking of the environment, existing Gold Star franchise locations are undergoing a major renovation and remodel. How's that working for you?
I have two that are finished, and we are working on a third now. It's a lot of planning, but they look wonderful. People are very excited to see the new look, and I think it helps us as a brand because they see we are willing to invest in our restaurants.
What would you tell new franchise owners about the corporate team as a business partner?
I think they are one of the best parts of this business. I know I am not working out here by myself but have a great team behind me. They are a phone call away. When I was remodeling my first location, they stayed on top of the general contractor to make sure the work was being done on time, and that was very helpful. It is a big relief, having a partner working with you like that.
I would also tell any new owner that the corporate team is always ready to sit down and explain things and make sure communication is working. If you have a question or issue, always reach out to them for help. You won't spend days waiting for an answer.
What else would you share with that new franchise owner?
Look where we are going! We have a new look, a menu with lots of new items like burgers and salads that are bringing in more customers. We are the same as we always were, and we are also different! We have a great new training and operations system, PlayerLync, and that has been hugely helpful for us. And we're a pretty profitable business to run — I would make sure not to forget to tell them that!
Gold Star Chili is on the move. We are expanding outward from our Cincinnati roots and looking for enthusiastic franchise partners who want to bring our amazing chili and other delicious menu items, as well as our legendary customer service, to their communities. Ready to learn more? Click here and we'll send over some detailed information and arrange a call so we can answer any questions you have.
Learn more about the Gold Star Chili franchise opportunity
For in-depth details about how to become a Gold Star Chili franchise owner, download our Free Franchise Opportunity Report. You can also learn more by visiting our research pages.