The Role of Family-Owned Restaurants in the Local Community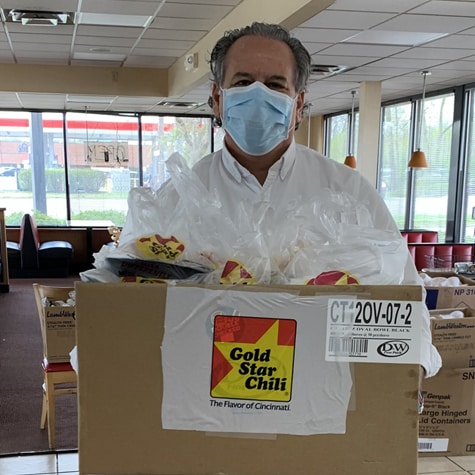 Family-owned restaurants often have a strong sense of passion and dedication to their village. Find out some ways local restaurants can support their communities.
FORMING CONNECTIONS
Throughout history, restaurants serve as a place for friends and family to gather and share their lives over delicious meals and camaraderie in good times and bad. Family-owned restaurants are the backbone of communities large and small, upholding time-honored traditions and recipes for multiple generations. People rely on restaurants not only for sustenance but as central gathering spaces where they can come together and feel supported like family.
Restaurants that give back to their communities beyond the dining room garner loyalty and steadfast business in addition to the good will of the customers they feed. As a restaurant owner, company community involvement can create buzz for your restaurant, add to staff morale, and set you apart from the competition. Getting involved with a charity or giving back through your restaurant doesn't have to be as complicated or costly as you might think.
FOOD BANKS
Restaurants that give donations to food banks can always be helpful for both adults and children in your local area, providing vital resources to sustain a community. In February 2021, Gold Star Chili made a $17,000 donation to the Freestore Foodbank's childhood hunger programs following its fifth annual fundraising initiative that kicked off on National Chili Day. The money raised during the 13-day event allowed Freestore to provide 51,000 meals to kids in need within the greater community. To-date, Gold Star has donated nearly $150,000 in cash and in-kind donations to the Freestore Foodbank to feed our community since the partnership began in 2017.
FUNDRAISING & TEAM BUILDING
Consider the community in which your restaurant operates and which areas would be best served outside of your four walls. Consult staff, customers, and local leaders to find what is needed and how you may be of service. Many employers also try to pick charity events that are hands-on and great for staff skill-building. Some great charities/events that many of the big companies stay involved in are Habitat for Humanity, Salvation Army, and Boys & Girls Clubs of America. Practicing working as a team in a charity event will only help things during business hours.
Gold Star Chili franchisees have longstanding partnerships with various schools, youth community groups, and other organizations thatfocus our endeavors on giving back where help is needed the most while building lasting relationships with our neighbors.
SPECIAL DEALS & INITIATIVES
Another clever way for restaurants to engage in company community involvement is through meal deals, limited-time offers (LTOs), and seasonal specials. These initiatives are especially beneficial during times of unforeseen hardship, such as 2020's COVID-19 crisis. Even with dining room closures and restrictions, restaurants remain the backbone of communities by providing food and beverage to first responders and those in need.
In the midst of a global pandemic, Gold Star Chili amped up its charitable efforts to support longstanding partners, local charities, and communities at large through the clever implementation of various endeavors, including "Giving Tuesday," "Milkshakes for Children's Sake," and "Coney Crate Initiative."
The benefits of such initiatives are two-fold: customers get to try something new, feel the buzz of giving back, and franchise owners get to participate in the wellness of their communities in a lasting, meaningful way.
GET INVOLVED & GIVE BACK
Family-owned restaurateurs find that company community involvement exponentially benefits business and positively impacts the world. Consistent, localized engagement is more likely to build a strong, repeat customer base and promote positive word-of-mouth to keep your restaurant thriving.
For over 55 years, Gold Star has been committed to service at every level: through a world-class dining experience, business leadership, and partnerships on both local and national levels that help make a difference in our communities.
Gold Star's Local Store Marketing Directors facilitate community involvement while providing franchisees with detailed information around the best practices to drive revenue to your business while supporting local initiatives.Whether an employee or customer, Gold Star Chili views every person walking through the restaurant's doors as a member of the family. The charitable initiatives the brand participates in, whether longstanding or newly established to address the needs of the season, allow Gold Star to participate in and give back in the most meaningful ways while fostering a true sense of community. Gold Star Chili continues to welcome enthusiastic entrepreneurs who are as dedicated to serving others as they are to building a thriving business. A focus on community and sustainability extends to every aspect of our restaurants.
Request information to learn more about franchising opportunities with Gold Star Chili.