Gold Star Who Dey Ways Return for the 2020 Bengals Season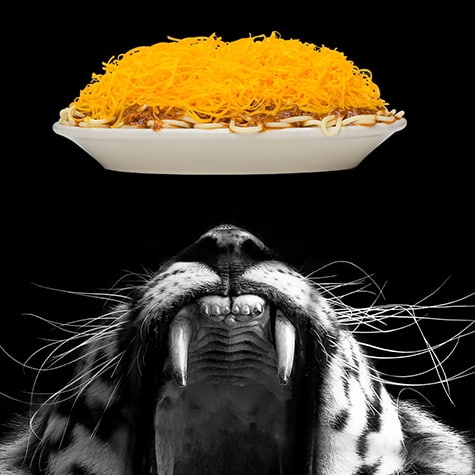 Cincinnati-area restaurants to offer buy one, get one free 3-Way following Bengals victories during 2020-21 regular Bengals season
Cincinnati – It's the beginning of a new "Dey" for local football fans as they welcome a new quarterback to the Jungle … And now, Gold Star, the Official Chili of the Cincinnati Bengals, is ready to help you celebrate with the return of one of its most popular meal deals.
Who Dey Ways – a free regular or super 3-, 4- or 5-Way with the purchase of any regular or super 3-, 4- or 5-Way of equal or greater value the day after a Bengals win – are back for the 2020 regular season. Who Dey Ways will be available in all Cincinnati-area restaurants after Bengals victories at home or on the road, starting with the team's season opener on Sunday, Sept. 13 vs. the Los Angeles Chargers. If the Bengals win, it means BOGO Ways at Gold Star. The offer is available for dine in, drive-thru, online and carry out orders.
To receive your Who Dey Way, simply mention the Who Dey Way special when placing an order. The promotion will be available for the entire 2020 regular season, which concludes Monday, Jan. 4, 2021. Who Dey Ways can be paired with a variety of dishes at updated grill locations, including Cincinnati chili parlor classics, grilled-to-order 100% American beef burgers, classic chicken sandwiches, hand-tossed entrée salads, loaded fries and hand-spun milkshakes.
"Football season is finally here – and as the Bengals' proud hometown partner, we are looking forward to celebrating a new 'Dey' with all the fans," said Roger David, president and CEO of Gold Star. "We hope to celebrate many victories with our new Heisman trophy-winning quarterback this year by having our fellow football fans enjoying plenty of Gold Star on Mondays – and the occasional Friday and Tuesday, too."
For more information about Gold Star's special promotion, visit www.goldstarchili.com/who-dey-ways.
Click here for promotional images and logos: https://bit.ly/2FnM8OE
# # #
ABOUT GOLD STAR
At Gold Star, we're all about the chili. We've been serving our guests the most flavorful, delicious Cincinnati Chili since 1965 when the Daoud brothers pooled resources to purchase a restaurant in the Cincinnati neighborhood of Mt. Washington. Chili that's always fresh, never frozen. Made in small batches every day to ensure quality. Crafted from our founders' secret family recipe of 13 perfectly blended spices to make Cincinnati's classic chili favorites the Cheese Coney, and 3-, 4- and 5-Way Chili Spaghetti. Our menu offers something to make everyone happy from fresh grilled-to-order burgers, gluten-free vegetarian chili and double-decker deli sandwiches to loaded French fries, hand-tossed salads and 100% real ice cream shakes – all made with the same passion for quality and flavor as our chili. Today, Gold Star has more than 75 corporate- and franchise-owned locations throughout Ohio, Kentucky and Indiana and is actively developing new franchise opportunities in the region. For more information, visit www.goldstarchili.com.