Gold Star Chili Franchise Review: Meet President and CEO Roger David
Core values, consistency and proven concept position well-loved regional brand for growth and scalability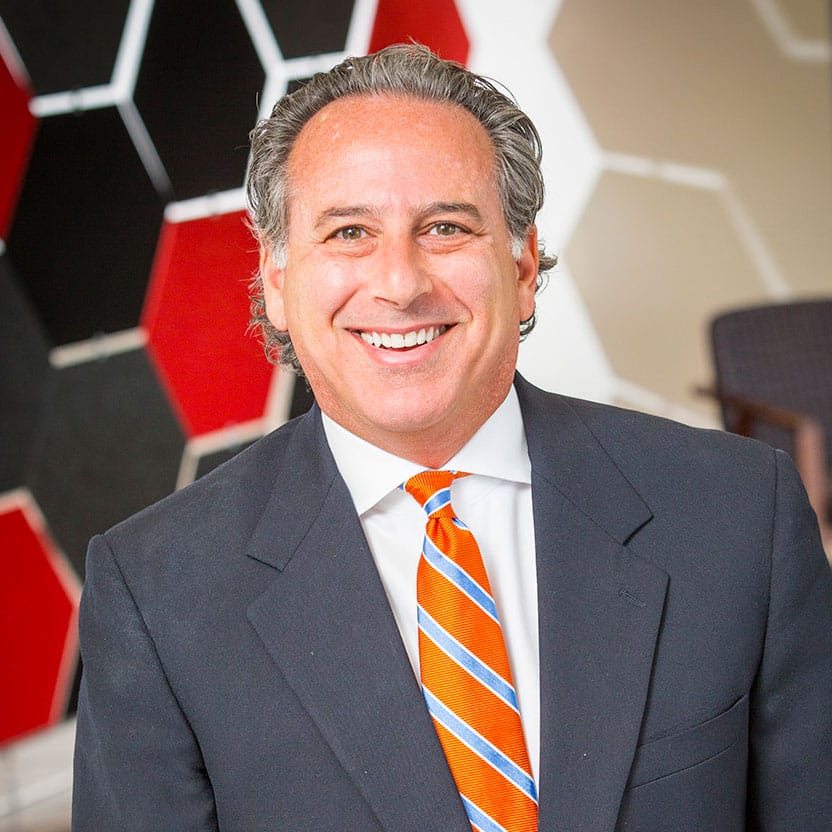 Gold Star Chili is a rising regional brand with a deep history founded on hospitality and family. Today, the QSR concept has grown to more than 75 locations with many multi-unit owners. With an optimized brand strategy that includes a revamped menu, restaurant design and proven business model, Gold Star chili franchise is seeking new franchisees to bring its signature food and service to customers outside its footprint in Cincinnati.
"Now is a great time to invest in Gold Star," David says. "We are a rising brand. We have 55 years of experience in working with franchisees and building this brand. We've positioned the menu and the aesthetic and the footprint and the processes to really support growth and we are looking and seeking passionate people who can be part of our family who truly believe in hospitality and winning guests one by one."
Although the signature recipe for Gold Star's famous chili is a secret, it's no surprise that the franchise has taken strategic steps to support franchisee growth. With a revamped menu that introduces new items while maximizing our signature style chili, modern restaurant redesign and a proven business model that is simple to operate and easy to scale, Gold Star is ready for the national spotlight.
Food control process means consistently delicious food and efficient operations
Gold Star's chili has remained the signature menu item for years and is based on a family recipe perfected more than 50 years ago. It's an "orchestra of flavor" that makes Gold Star chili stand out, and the brand has taken great care to preserve the integrity of the secret recipe. By implementing a process where the chili is cooked in small batches at the headquarters commissary and shipped fresh daily to stores, the brand ensures consistency and quality.
"Our product is controlled, meaning that once you receive it at the restaurant level all you have to do is heat it in boiling water within the bag and then serve it," David says. "It takes the guesswork out of it and it creates a consistent product from location to location. It really allows us to manage the quality of the product and ensure that the product that leaves our commissary arrives at the locations in the exact specification that we need it to be, meaning that you don't have to spend any time blending the product or doing anything to it."
Straightforward business model is easy to scale
This reduced prep time and back-of-house time helps franchisees cut costs and optimize staff productivity, making it easier to operate more than one store. There aren't many QSR concepts that boast both multi-unit owners and owners with the longevity that Gold Star has — some owners have been with the brand for 40-plus years. 
"We do have a lot of multi-unit operators within our system," he says. "We have a very simple concept. It's a simple menu. It doesn't take a lot of back-of-house effort. There's not a lot of prep time, so you are able to train people easier and you are able to scale. When you have a solid team in place, you are able to add another location and have the team to do that."
Food, hospitality and atmosphere equal best-bet investment
A family-founded business ought to make its customers feel like family. The brand's commitment to exceptional customer service sets it apart from other brands in the QSR space. 
Diners are served their meals on china with real silverware, and their food is served tableside. These special touches hearken back to the brand's founders, who prided themselves on making everyone feel at home.
"We believe the best brands are built tableside," David says. "It's that experience that you have with that server or with that manager at the unit level that's going to last longer than the TV spot or the radio spot or the greatest social media post. It's all about building brands tableside, and we are really good at it."
That family atmosphere also applies to the Gold Star network of franchisees, who are supported by the brand from the moment they sign their franchise agreement and every day after.
"We really do go to great lengths to ensure that everybody in our organization, both the guest and the associate, feel like family," David says. "We've grown together. We've helped build this company together. Our franchisees are an integral part of our decision-making process. Having that trusted advisor relationship with our franchisees has made us better and really allowed us to stay in business for as long as we have."
Learn more about a Gold Star chili franchise
Gold Star is a tremendous opportunity in the $256 billion QSR industry. For the past 50+ years, Gold Star has won an enormous following in the Cincinnati, Ohio, metropolitan area, where we excel at serving delicious comfort food with the kind of old-fashioned, family-style hospitality that is sorely lacking in the rest of the industry.
For in-depth details about the Gold Star chili franchise opportunity, request our free franchise report. You also can learn more by visiting our research pages.