The Rise of Comfort Food Franchises Across America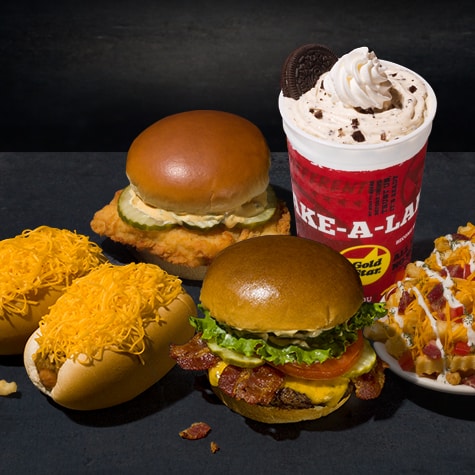 Now more than ever, Americans crave the soothing, cozy feeling that comfort foods can deliver. Folks enjoy the combined familiarity and convenience of comfort foods that restaurants can provide. We have an emotional connection to food — and franchises are taking note.
WHY COMFORT FOOD?
When customers are in the mood for comfort food, they're often looking less for a specific food item than the opportunity to recreate a happy memory. Comfort food doesn't necessarily pertain to one specific style of cuisine. Comfort food gives diners the opportunity to relax and enjoy food they've eaten before — something perhaps tied to a particularly fond memory or time in their lives.
While comfort food franchises are traditionally most popular with older generations, they have seen a rise in popularity among younger groups as a result of the COVID pandemic. When asked what they'd rather give up for a year, 67 percent of millennials said they would rather give up alcohol than their favorite comfort food dish.
Various stay-at-home orders and a majority of non-essential work being conducted from home means we're eating all of our meals under our own roofs. Cooking three meals a day for ourselves and our families, day after day, can get taxing and stale.
Comfort food franchises take on the task of preparing a meal for your family with the flavors and familiarity of home without all the work.
A recent study of 2,000 Americans found that two in three are reverting to childhood favorites and eating more comfort food during the pandemic. That includes an increase in consumption of items such as pizza, burgers, spaghetti and meatballs, and other family favorites. The study found that the average person is enjoying comfort food meals at least five times a week, with 69 percent of participants saying that they will anticipate enjoying the same amount of comfort food post-pandemic.
LOOKING AHEAD
The dining restrictions placed on restaurants during the pandemic won't last forever, so it's important to consider the comfort food concept beyond just the food itself, as part of a larger experience, matched with friendly hospitality and a comfortable family environment for your customers to enjoy. The boom in popularity enjoyed by comfort food restaurants during the pandemic won't disappear, but restauranteurs will need to focus on keeping things fresh and updated while also maintaining the traditional flavors and culture that make their restaurants special.
The implementation of new and limited-time menu offerings, special promotions, and creative marketing approaches are the key to attracting new customers while keeping your loyal regulars hungry for more.
OFFERING COMFORT THAT SUPPORTS YOUR BOTTOM LINE
If you're thinking of opening a restaurant, a comfort food franchise is a great way to go. Ideally, you will be joining into a proven business model backed by family recipes that have been bringing customers happiness for years. Comfort food is both personal and universal, so you can be sure that a franchise like Gold Star Chili takes their food and the experience of their customers very seriously, and brings a level of passion and dedication to their brand that can't be matched by other, more generic restaurant concepts. For over 50 years, Gold Star has enjoyed a massive loyal customer base in the Cincinnati, Ohio area. They are known for their delicious comfort food served with the kind of old-fashioned, family-style hospitality and flavors that are lacking elsewhere.
Gold Star Chili is a shining example of a successful family restaurant franchise: founded on a legendary, craveable product that keeps families coming back for more. The special blend of traditional flavors mixed with newer, innovative products and practices, and an eye toward expansion make Gold Star a brand that sits at the top of the comfort food sector.
To learn more about opportunities with this beloved comfort food franchise, visit us.