Burger Franchise: Going Beyond the Basic Burger Business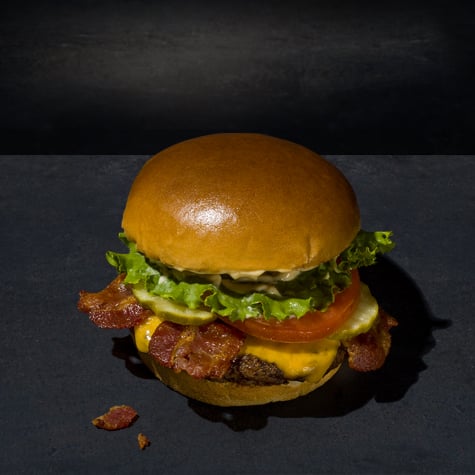 The traditional burger has been around for decades, and the number of burger franchises in the United States continues to skyrocket. Burgers are more than just a good meal, they're Americana and often a reminder of good memories and good times.
But what does it take to run a franchise that serves burgers? It's more than just griddles and beef. If you're considering a burger franchise, here are some key questions you should be asking yourself:
Training
Just like burgers, not all franchise experiences are the same, and no matter which franchisor you go with, make sure you find a brand that offers top-tier training. This is one journey you won't want to walk alone, so put in the time finding the right franchise fit and franchise family. Ask yourself — what does the training entail? Is it in the classroom or in the restaurant? Is there help with a grand opening? How about after? Will there be ongoing training and support?
Whenever a Gold Star franchise owner needs help, anyone and everyone on the corporate team is a phone call or email away. Our franchise uses a combination of in-store and classroom training to ensure that every Gold Star franchise owner is ready for the challenge of running his or her own business. Our franchisees have commended this process, citing that it was the support they needed when first starting their business. However the franchisor approaches training and support, it's crucial that you're getting the style of training you need.
Ensure That Your Restaurant Stands Out
Have you ever gone into a burger joint only to find that there's nothing interesting about the food or options at all? You know that gut-feeling of "I've made the wrong lunch choice"? It's the worst. But this doesn't have to be your restaurant, and you can make sure of that from the start.
This next sentence might scare you, but don't worry, it's going to be OK: your burger restaurant doesn't have to be a "burger restaurant."
That's right, the oft-desired burger actually shows up in restaurants of all different shapes and genres. It may be surprising, but offering burgers in a non-burger-only restaurant can often lead to more burgers being ordered than you would expect.
The reason here is that many people have already decided on their favorite burger restaurant. Opening a restaurant exclusively featuring burgers becomes a constant uphill battle. By offering a delicious burger as an option in a non-burger-specific restaurant, you allow your restaurant's unique branding and differentiation to bring people in, not a competitive gimmick.
For example, Gold Star is a chili and burger franchise that provides customers with nostalgic hamburgers, comfort food, and unique chili. Having a menu that gives customers more options for what they choose to eat, while still offering the classics, is a great way to appeal to more people and still stay true to the burger business.
Consistency, Consistency, Consistency
If you're moving forward with a restaurant franchise, you're going to want to find one whose brand has stood the test of time. At Gold Star, we've held 50+ years of brand success and growth. We stand out with our (now) famous Cincinnati chili, and we find ways to incorporate what makes us stand out with all of our other menu items — our Chili Burger, for example.
When people associate a food franchise with a certain meal, then they're more likely to go back time and time again to eat what they crave. Burger franchises serving burgers should be known for the way individual brands stand out among the rest. This isn't because of coincidence, it's because of a specific franchise recipe for success.
Keep these key questions in mind during the search for your best franchise recipe yet!