Restaurant Sales Growth: Building Your Location's Profitability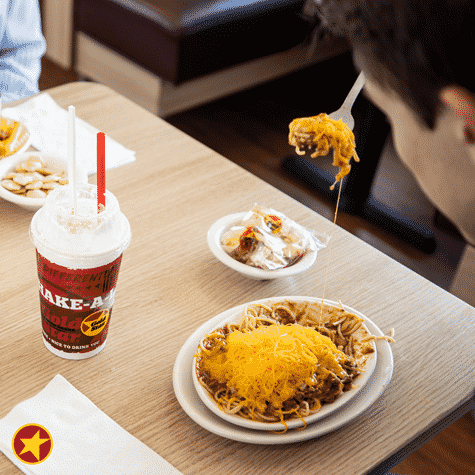 If you're concerned about meeting your restaurant sales goals, read these tips. Find out what makes a restaurant profitable.
TEAM UP WITH LOCAL BUSINESSES
Develop relationships with the other businesses around your restaurant. Offer their employees neighborhood discounts to entice them to visit your business regularly and spread the word to their own customers who ask about great dining options in the area.
UTILIZE TECHNOLOGY
Plenty of restaurants were harnessing the power of digital exposure before 2020, but signature app technology became essential during the COVID-19 pandemic. Restaurant apps aren't just about ordering food — they allow customers to interact with their favorite restaurants from the comfort and convenience of their digital devices, giving them access to menus, early notification about limited-time offers, and more.
One great way to increase restaurant sales is to keep customers coming back by rewarding them with loyalty benefits, allowing them to accrue points or some other type of incentive, thanking them for their continued support of your location. These programs can be run directly from your business's website or through a handy digital app, making it fun and convenient for customers to track their rewards.
APPEAL TO CUSTOMERS ON A PERSONAL LEVEL
Consider the shops, restaurants, and other businesses that you like to frequent as a customer. These places have likely become familiar haunts not just for their winning products, but for their top-notch and consistent customer service.
It goes beyond a marketing technique, but by training your staff to always provide smiling greetings and friendly service, you make a lasting impression on customers that will keep them returning for more of their favorite food, at a restaurant where they know to always expect a warm welcome.
REACH OUT TO THE COMMUNITY
Folks tend to revisit businesses that prioritize a true commitment to the community, in addition to offering delicious food, particularly in times of crisis or need. Restaurants that view their communities as an extended family and act accordingly, whether through local toy drives, school fundraisers, or the like, can forge bonds with existing and prospective customers by proving their promise of service.
PROVIDE OPTIONS
Even the most beloved menu needs to be adapted and reconfigured from time to time to keep up with trends and pique customer interest. By featuring limited-time offers (LTOs), seasonal items, and special promotions, loyal customers will try new things, and first-time customers will let their curiosity lead them through your doors, further boosting your restaurant sales.
LTOs are a great way to generate interest during both high and low seasons, providing an opportunity to promote something fresh and new for everyone to get excited about. The right menu upgrade will have everyone talking, especially if it includes a specific, trending flavor profile or seasonal ingredient.
DELIVER A DYNAMIC CONCEPT
One essential way to attract and retain customers is by offering a menu of food choices they cannot find anywhere else. Founded in 1965 with a unique recipe and family values, Gold Star Chili has been attracting new diners and keeping loyalists coming back for nearly six decades. We place a high value on community service and interaction, so our guests know that our great food and hospitality extend beyond the doors of our restaurant.
Whether you are newer to the restaurant industry or the world of franchising or are a seasoned pro, Gold Star Chili provides world-class support in the form of comprehensive training, a winning business model, and unrivaled marketing support to help lead you down the path to success.
To learn more about franchising with Gold Star Chili, download our free Franchise Report today.