Starting a New Career: 3 Tips and New Avenues to Pursue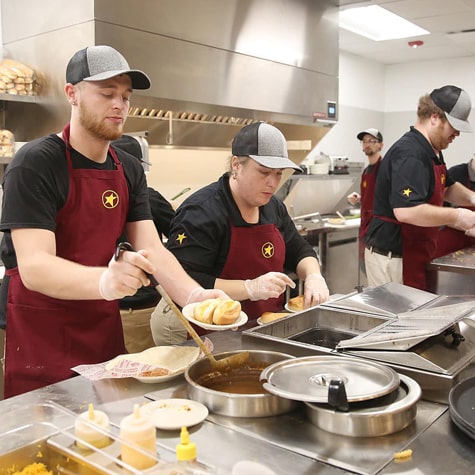 Thinking about starting a new career? Whether you're considering quitting your corporate job, starting a new career at 40 or 50, or simply looking for a different opportunity, you can find promising avenues in franchising. Learn more about what the industry has to offer.
Steps Toward Starting Again
You may be feeling stuck in your current career and are ready for a change. You're not alone – many people reach a point where they realize they're no longer happy with their current job and want to explore new opportunities. But starting a new career can be daunting at any age or life stage, so it's important to break it down into manageable steps.
Step One: Think about what it is you want that your current situation is not providing. Do you want more flexibility? More opportunities for growth? More control over your schedule? Knowing what you want will make it easier to find a career that aligns with your goals.
Step Two: Next, think about what skills and experience you already have that can be applied to a new career. Consider taking a skills assessment test or talking to a career counselor to help you identify your strengths. This will give you a better idea of what types of careers you may be well-suited for, especially if you don't already have something specific in mind.
Step Three: Consider a franchise opportunity. Franchising allows you to own and operate your own business, but with the support of an established brand and proven business model. This can be a great option for those who are looking for a new career but don't want to start a business from scratch. Whatever lessons and experience you have gained from previous ventures will provide the foundation for your next adventure.
The Franchising Path
If you're interested in franchising, the next step is to do your research. Look into different brands that align with your skills, goals, and budget. You can find a list of available franchises across various industries on the International Franchise Association (IFA) website. As you find opportunities that pique your interest, be sure to connect with the franchisor to learn more about the opportunity to make sure it could be a good fit for you. It's also important to talk to current franchisees to get a sense of what it's like to run the business and if it meets your expectations.
It's also important to know what will be expected of you in terms of franchise requirements. To be successful in franchising, you'll need to have strong leadership and management skills, as well as the ability to follow an established system. You should also have a good understanding of business finances, as well as the drive and capital to invest time and money into your business.
When considering a franchise opportunity, it's important to look at the franchise's track record of success, startup and ongoing costs, and the level of support they provide. Gold Star is a well-established franchise with nearly 60 years in the business. The company's focus on providing high-quality food and excellent customer service has helped it become one of the most successful chili franchises in the country. Gold Star also offers a variety of support services, including training, marketing, and ongoing support to help franchisees succeed.
Jumpstart Your New Career with Gold Star
Starting a new career can be a challenging but rewarding experience. By knowing what you want, identifying your strengths, and researching different career options, you'll be on your way to finding a path that aligns with your goals. Franchising may be the right option for you, and Gold Star is a great choice if you're looking for a well-established brand with a proven track record of success.
To learn more about starting your next career with Gold Star, request franchise info.