Owning a Franchise Restaurant: The Pros and Cons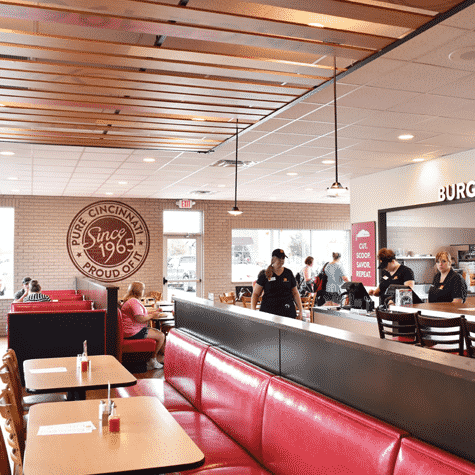 Is it better to open a franchise or start from scratch with your own restaurant? We weigh the pros and cons of each option so you can decide what's best.
If you have decided you want to open a restaurant, you likely already possess an entrepreneurial spirit. This can be defined as "those who identify a need — any need — and fill it. It's a primordial urge, independent of product, service, industry or market." Let that spirit motivate you to do the research to inform your business decisions and set you up for success.
Independent ownership allows for more autonomy, but can be fraught with uncertainty and costly mistakes. A franchise may afford less freedom of concept but comes with the significant head start and ongoing resources of its established brand, model, and system.
THE PROS
Starting a new business can be challenging, especially if you have never built a business from the ground up, or you want to open a business where you can capitalize on upward growth trends in a sector you are unfamiliar with. The good news is, whether you're considering a burger franchise, a chili franchise, or any of the list of other options, opening a franchise restaurant gives you the opportunity to do just that.
THEY TAKE ON THE LEGWORK
Opening a restaurant within a proven franchise system takes out a lot of the startup legwork you would have to take on as an independent restauranteur. The market research, product creation and assessment, location optimization and more are rolled into the initial costs of opening a franchise, backed by the brand's experience and success.
STARTUP COSTS
Initial startup costs are typically lower for opening a franchise location than an independent restaurant, and they break down in a clear way that shows you exactly what your investment is paying for.
Many restauranteurs will require loan assistance, regardless of whether they go the franchise or independent route. SBA loans, for instance, have strict eligibility requirements, but because they reserve a portion of their loan allotment specifically for franchises, it may be easier to qualify as a franchisee as opposed to an independent owner.
BRAND RECOGNITION
Another benefit is the fact that franchises provide you with built-in name recognition from the start, something that can take a lot of time (and advertising money) to build on your own. When customers see the name on your door, they already know what to expect, which is a major value added.
MARKETING SUPPORT
Franchises are able to promote their brand, and in turn, your business, through far-reaching advertising campaigns via online advertisement, television, radio, and other highly visible platforms. As a franchisee, you will benefit from the experience and expertise of a dedicated marketing team whose sole job is to benefit the brand.
Moreover, capitalizing on the tools, support, training and brand recognition that a franchise can offer is one of the best ways to put your entrepreneurial traits and skills to work.
TRAINING
One of the biggest draws of opening a restaurant within a franchise system is the benefit of an established training support network. Franchises are made successful by their proven methodology which can be replicated and shared to maintain a sense of continuity between all outposts.
A franchise will set the scene to help you run your restaurant as seamlessly as possible from the start, with training on everything from leadership methods to daily operations to and customer service. There is no need for trial and error, as a franchise will already have the techniques to best optimize your business.
THE CONS
Like with any business venture, owning a franchise will be a unique experience suited more to some entrepreneurs' goals and needs than others. If these sound like drawbacks to the franchise approach, the independent route might be better for you.
BEING PART OF A BRAND
For some business owners, the idea of being a part of a larger operation doesn't sit well. As a franchisee, you will be responsible for your own restaurant and its day-to-day operations, but you will also operate under the rules and guidelines set out by the franchise, to help maintain continuity within the brand as a whole.
STARTUP COSTS
Yes, this was also under the pros. While the startup costs of opening a franchise should be laid out for you by the brand and include everything from real estate costs to furniture and equipment, training, advertising, and more, the initial costs may prove prohibitively high for a restauranteur only looking to open a small one-off restaurant.
On top of opening costs, most franchises require ongoing royalty payments for use of their brand name and system of operation, including marketing and advertising.
CONTRACTUAL OBLIGATIONS
All franchisors are required to disclose their Federal Disclosure Document (FDD) to potential candidates. The FDD will provide all of the "dos" and "don'ts" for franchisees, as well as share data about the franchise and its growth over time. Once the FDD has been reviewed and questions are addressed, franchisees then sign the Franchise Agreement which is what they'll ultimately be held accountable to. The Franchise Agreement is essentially a contract between you and the franchise, which also means less independence if you decide to walk away from the business all of a sudden.
REPUTATION
Just how brand recognition can be a major selling point for owning a franchise restaurant, it can also become detrimental if any broader problems or scandals affect the brand. The best way to avoid any unforeseen controversy is to really do the research into specific franchises and find the one that best lines up with your beliefs and approach to business.
FRANCHISING WITH GOLD STAR CHILI
Franchises like Gold Star Chili start you off with a name that customers already know and trust. Your brand is established before you even open your doors, a priceless advantage to being a franchisee.
Buying into a franchise means you're being handed a concept that's proven to work. With almost any franchise, the branding and reputation-building has already been done for you. At Gold Star, we have over five and a half decades of brand recognition and an experienced team whose mission is to help our franchisees thrive.
With Gold Star, you start out the gate with a menu that customers already love and crave, and franchise system that will support you and help you grow your business.
For more information about Gold Star Chili franchise opportunities, please visit us.