Skyline Chili Franchise: Fees and Costs vs. Competition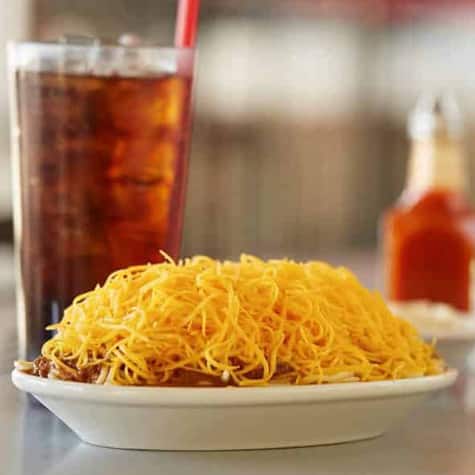 Wondering how Skyline Chili stacks up to its competitors in terms of costs and fees? Here's a side-by-side cost comparison to simplify your search.
The Cincinnati Way
Whether or not you already have your own personal connection, your decision to open a chili restaurant franchise is likely linked to your appreciation for the Cincinnati tradition. Unlike its Texan or Southwestern siblings, Cincinnati chili shows its Greek roots through flavors of the Mediterranean. Many Greek and Macedonian immigrants brought this "stew" to the United States in the first half of the 20th century and were the fore-founders of the style we know and love today.
Started in 1922, Empress was the largest chili parlor in Cincinnati. It remained unchallenged until 1949 when former Empress employee Nicholas Lambrinides and his sons opened the first Skyline Chili.
Considering Skyline
The Skyline model functions with the simplicity of easily assembled dishes to maintain efficiency and fast customer service, which are appealing to operators. For prospective franchisees, Skyline offers single-unit and multi-unit development programs. You will need $200,000 in liquid capital to open a Skyline Chili franchise, with the minimum expected investment at $450,000. With 135 Skyline Chili franchises currently in operation, the opening franchise fee is $20,000.
Skyline Chili franchise territories are currently limited to a 200-mile radius around the franchise headquarters in Fairfield, Ohio, and includes portions of Ohio, Kentucky, and Indiana. Skyline offers seven decades worth of brand recognition, but the limited territory within an already niche market will require you to be more proactive in engaging your community.
Gold Star Chili: Not Just Another Legacy Brand
A little over a decade after Skyline Chili came on the scene, four immigrant brothers from Jordan bought a restaurant called Hamburger Heaven from a former Empress employee. Once they noticed that their chili was outselling their burger offerings, they renamed their restaurant Gold Star Chili. More than 55 years later, the company still prides itself on close-knit family values.
While Gold Star honors the traditions and recipes that have made them successful since the start, they recognize opportunities for growth and improvement in an ever-changing restaurant landscape. From expanding menu offerings to adapting to technological advances, Gold Star can simultaneously highlight its heritage and values while evolving its brand.
Pillars of Partnership
Gold Star seeks a perfect balance between quality products and maintaining the right cost. As Gold Star Franchise Director Samir Daoud says, "It is our fundamental duty to mitigate the franchisee's risk and try to set them up to attain the highest level of success. We are upfront about our initial fees and investments and how those costs will be applied to your business."
Gold Star does the research and provides potential investors with transparency through the data collected. Gold Star Chili franchise startup costs can range between $500,000-$1.1 million, so it is imperative for prospective franchisees to understand where their investment is going and how it will be reflected in sales over time.
Daoud emphasizes: "Buying a franchise almost ensures that your restaurant is five times more likely to be open five years from now than if you were to open your own independent concept. Your Gold Star franchisor operates as a partnership. You will be running your own business, but we are here to help you develop your goals and support you along the way."
Gold Star Values
Gold Star Chili operates under four fundamental principles: Integrity, Passion, Courage, and Respect. This is evident in every aspect of the business structure. "Our mission is to make you feel like family," says Daoud. "Our vision is to live in a more hospitable world."
For more information about Gold Star Chili franchise opportunities, please visit us.