New Franchise Restaurants: What to Watch for in 2021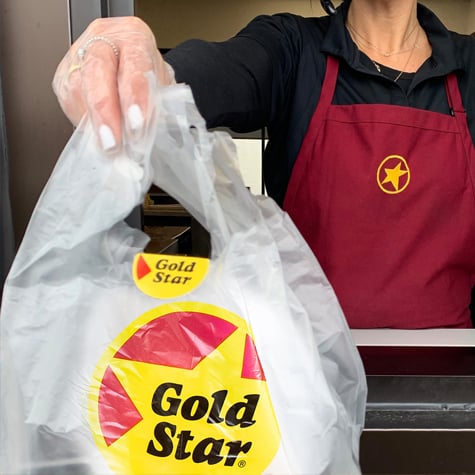 2020 was an absolute rollercoaster for the restaurant industry, causing many businesses to shutter because of health and safety regulations and then alter their approaches in order to reopen and continue business. With a focus on growing your business in this new landscape, here are some things for new franchise restaurants to be mindful of in the new year.
DELIVERY AND CONTACTLESS ARE HERE TO STAY
Even as restaurants are slowly allowed to reopen their doors to dine-in service, customers may remain wary of eating out for some time. By creating or expanding upon delivery and contact-free takeout options, restaurants can stay relevant to a broader customer base. Plan or adjust a menu that is efficient and easy to execute for your staff. Re-evaluate your menu based on customer demand and act accordingly.
EMBRACING GLOBAL FLAVORS
Just because our physical travel has been restricted doesn't mean we can't jet-set with our taste buds! Food has the ability to connect us to friends, family, old memories, and new possibilities around the world, even from the comfort of our own homes.
Comfort food and new flavors will both be on the menu in 2021, as diners seek out foods that both remind them of home and demonstrate new and exciting flavors. With a franchise like Gold Star Chili, you get the best of both worlds. Our chili is both comforting and unique and stands apart from other "regular" chili offerings. Gold Star brings a special blend of Mediterranean flavors to its menu, offered in a variety of ways.
RETAIL POSSIBILITIES
Offering items unique to your business can help enhance brand awareness and customer retention, particularly when customers are most often enjoying your products at home. Packaging your salsa, pasta sauce, or chili for your patrons to enjoy whenever, wherever, will create a lasting impression.
OUTDOOR DINING OPTIONS
"Al fresco" dining has always been popular — weather permitting. Now more than ever, diners looking to eat outside their homes while maintaining social distance and abiding by safety guidelines will be attracted to restaurants that offer comfortable outdoor dining options. The shift toward more open air-centric capabilities has long-lasting potential, as cities look for ways to reduce reliance on cars, and expand on pedestrian spaces, particularly in urban locations.
LIMITED TIME OFFERS AND SPECIAL MENU ITEMS
Now more than ever is the time for restaurant franchises to get creative with how they draw in customers. With many diners navigating safety and budgetary considerations, offering special deals and new, dynamic menu items will make your restaurant more appealing than the average fare.
DIGITAL ADVERTISING IS KEY
While TV and radio ads used to be to top avenues for reaching customers in the past, nowadays digital advertising is where it's at. Whether for work or pleasure, Americans spend a significant amount of their days online, offering a myriad of possibilities for promoting your business. Placing a priority on digital marketing will also allow restaurants to track conversions from online visibility to online orders.
FOCUS LOCALLY
Even for franchises with a national reach, franchisees will do well to prioritize local marketing and outreach. Being accessible to a customer base that may already live, work, or drive by your location is incredibly important. At Gold Star Chili, your customers will know that when they are in the mood for chili, you are giving them the best, most authentic Cincinnati-style chili experience a franchise restaurant can offer.
TECHNOLOGY INNOVATION
During the past year, a lot of technological advances developed out of necessity, and new possibilities will continue to proliferate moving forward. Franchise restaurants looking to adapt and stand out from their competitors will prioritize cutting edge technologies like contactless ordering capabilities that facilitate efficiency, convenience, and safety without sacrificing quality.
STEP INTO THE NEW YEAR WITH GOLD STAR CHILI
Gold Star Chili prides itself on being one of the world's best chili franchise restaurants. We pay homage to the flavors and traditions of the past while embracing exciting possibilities for the future. Even before the events of 2020 caused many restaurants to reevaluate and shift their models, Gold Star was ahead of the curve. Having successfully implemented alternative dining options like contact-free and app-based ordering and third-party delivery services, Gold Star is poised to tackle both the challenges and opportunities of the new year at each and every franchise location.
Whether you are a seasoned restauranteur or a new entrepreneur looking for an exciting business opportunity, Gold Star Chili brings over five decades of experience to the table to help make your restaurant a success. If you are interested in learning more, we look forward to hearing from you.